Thoughts of the beauty industry conjure images of chaos behind the scenes at a runway event, packed dressing rooms where makeup artists prepare models for a photoshoot, or upscale salons where movie stars come to get their hair done before an award show or movie premier.
While these images reflect some of the more glamorous aspects of the beauty and wellness industry, the reality is much simpler and much more practical. It's about helping people of all ages, genders, and lifestyles look and feel their best.
In the United States alone, the beauty industry employs over 650,000 people and the estimated rate of job growth is 13% between 2016 and 2026. Current studies reveal an annual revenue of over $532 billion in 2017 and a projected market value over $800 billion by 2023.
If you're looking for a fulfilling career in a growing industry where you have the ability to impact lives on a daily basis, consider becoming an esthetician. Read on to learn more about what an esthetician is, how you can become one, and how to succeed in your future career.
What is an Esthetician?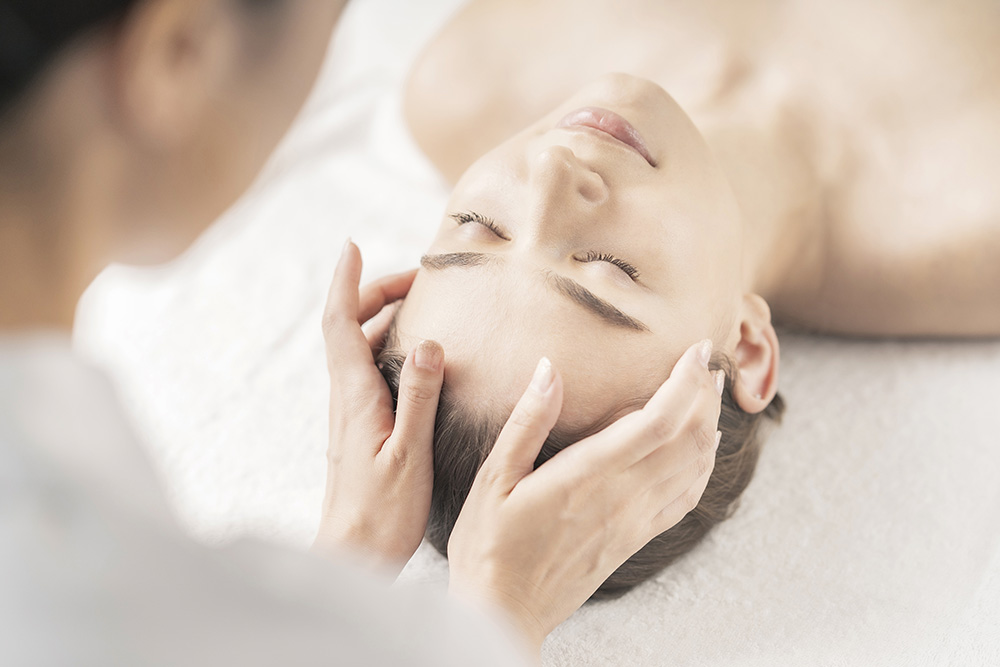 An esthetician is a professional skincare specialist. In addition to being trained to deliver various treatments and services, estheticians are expected to be able to assess and improve the skin's condition.
Though not qualified to diagnose and treat major skin diseases like dermatologists, estheticians are educated and experienced in identifying and helping manage common skin concerns including acne, dry skin, pigmentation, sun damage, and aging. Estheticians can also seek training in specialized treatments such as microdermabrasion, chemical peels, and much more.
Here are some of the basic services estheticians provide:
Skin analysis
Customized Facial Treatments
Skin exfoliation
Extractions
Acne treatments
Spray tanning
Body treatments
Body wraps and scrubs
Chemical peels
Hair removal
With advanced training, you may be able to perform more specialized services such as:
Microdermabrasion
Laser skin treatments
Advanced hair removal
Eyelash tinting
Permanent makeup
Tattoo removal
If you enjoy working as an esthetician, there are several options to further your career. By completing additional training, you can become a master esthetician.
Becoming a master esthetician opens up a whole host of new job opportunities, not to mention a higher salary range. You can even obtain a license to work as a medical esthetician. As a medical esthetician, you'll become qualified to work in a medical setting performing specialized procedures such as Botox injections, dermal fillers, and laser hair removal.
Required Education and Training
You'll need to obtain a professional license in order to work as an esthetician. Licensing requirements vary from state to state, but you must be at least 16 years of age and have a high school diploma or GED equivalent.
When it comes to training and education, you should expect to obtain at least 250 hours of in-school training, though many states require a minimum of 600 hours. On top of training, many states require apprenticeship hours, sometimes as much as 3,200 hours. The best way to complete these requirements, in most cases, is to enroll in an esthetician training program accredited by the National Accrediting Commission of Cosmetology Arts and Sciences (NACCAS) or a similar agency.
Depending which program you choose, you could obtain a certificate in as little as six months. To obtain an associate's degree in cosmetology with an esthetics focus might take 2 years or more. You might also be able to complete certain requirements at a technical high school or vocational school.
After completing your training, you'll still need to meet the requirements for apprenticeship hours. Some states allow you to complete these hours concurrent with your schooling, or you can finish them after you graduate. Once the requirements are met, you'll need to take the state board exam.
Here are some of the topics you may see on the exam:
Scientific concepts
Esthetics practices
Facial makeup and masks
Hair removal techniques
Massage technique
Skin cleansing
You should expect the exam to include both a written and practical portion. In addition to answering questions, you'll be asked to demonstrate certain techniques to a test proctor. If you pass the same, you'll be awarded an esthetician license and you'll be able to start looking for a job.
How Much Does It Pay?
According to the United States Bureau of Statistics, the average salary for an esthetician in 2017 was about $45,400. The highest salary was in the state of Wyoming where estheticians earned an average of about $55,500 per year. Keep in mind this average includes different kinds of estheticians.
To achieve the maximum salary range for an esthetician, you'll need to complete additional training and may need to obtain a license to become a master esthetician or medical esthetician.
As an esthetician, your salary will be impacted by your experience and level of education as well as where you end up working. Some jobs offer an annual salary while others pay an hourly wage. You may also find that a significant portion of your takeaway income comes from tips.
Tips for Finding a Job as an Esthetician
While you're in school to become an esthetician, it's easy to become focused on obtaining your license so you can start working. Working as an esthetician is obviously the end goal, but it's important to take advantage of the training and experience you gain to make sure you're prepared for the job itself. It's also a good time to start thinking about certain therapies or special treatments you like and might want to pursue as far as advanced training.
Completing your required training and apprenticeship hours can be challenging, but the biggest challenge comes at the end when it's all over: finding a job. Having some idea what the job hunt is going to look like while you're still in school can help you prepare yourself for what's to come.
Here are some simple tips for finding a job as an esthetician:
Get as much practice as you can working with different types of clients and administering different treatments – employers want well-rounded candidates.
Practice your communication skills and think about how you present yourself – potential employers are evaluating your skills and training but also your ability to connect with clients.
Be prepared to incorporate retail sales into your job description – selling products is what really pays the bills for many spas and salons.
Demonstrate knowledge and passion for the field – go beyond the minimum requirements for your program to show potential employers you're worth the investment.
Do some research to learn more about the industry, especially the local industry where you're looking for jobs – know the big players and the target audience.
Be patient and practical. You may not get the first job you apply for and you may not make as much money as you'd like the first time around. Keep at it and take every opportunity you're given as a chance to learn and grow for the future.
As you start working in the field, remember that some states require estheticians to complete continuing education requirements. You may need to complete a certain number of hours every year or two to renew your license. The goal is to ensure you stay up-to-date with the latest techniques.
How to Advance Your Career
Once you've completed your training and have landed your first job as an esthetician, the sky is the limit. Your first job may not be your dream job, but it's a steppingstone on the path to success and you should make the most of it. Take every opportunity you have to gain experience with as many different treatments, clients, and products as you can to become a well-rounded esthetician.
As you start working in the field, you'll discover the secret to success as an esthetician is building a loyal base of repeat clientele. You won't necessarily make a long-term connection with every single client you treat, but if you make it a priority to identify and satisfy the needs of each client you won't have any trouble with repeat business. It all comes down to results – using products in synergy with services that work.
Beauty and skincare products are not hard to come by, but you have an edge as a trained esthetician to know what works and what doesn't. Partnering with a company you believe in and using products that deliver results is an important aspect of advancing your career.