Oily skin is characterized by increased sebum production. It can be triggered by everything from hormonal changes to side effects from medication. No matter what causes it, few people who have oily skin are glad to have it. Not only can it lead to a slick sheen on the surface of the skin, but oily skin tends to have larger, more visible pores and is more prone to breakouts.
As a skincare professional, you'll be expected to identify oily skin and understand how to treat it. More than just addressing your client's concerns while they're in the chair, however, it's your job to help them achieve their long-term skincare goals through repeated treatments and product recommendations.
Here's what you need to know about treating a client with oily skin.
7 Things That Cause Oily Skin
The skin is covered in tiny openings called pores that release sweat and natural oils. The natural oil produced in glands under the skin is called sebum and it plays an important role in keeping your skin healthy and hydrated. For some, however, the skin produces more sebum than necessary which can result in shiny, oily-looking skin along with larger pores.
Here are some of the most common causes of oily skin:
Genetics – Skin type is often handed down in families. If one of your parents has oily skin, you're more likely to have it yourself.
Age – Your skin tends to produce less sebum as you get older, so it isn't uncommon to see oily skin more in younger clients than in clients with mature skin.
Environment – The skin reacts to the environment, both the temperature and the humidity. People with oily skin tend to notice it more during the summer and in humid climates.
Stress – Chronic stress can have an impact on your skin in ways you don't expect, including increased sebum production that results in oily skin.
Dehydration – When the skin becomes dehydrated it actually produces more oil to try to restore the moisture balance. This is important information to pass along to your client as you complete the treatment and especially when you make product recommendations.
Irritation – Using the wrong skincare products can irritate the skin, causing it to produce more oil than usual. Ask your client what kind of products they use.
Mistreatment – In the same way that using the wrong skincare products can irritate your skin, so can using them incorrectly. Over-exfoliating or over-treating your skin can increase oil.
Though some clients may not want to hear it, you may need to tell them that their oily skin isn't something they can completely reverse. Oil production is natural and necessary for skin health. Read on to receive some tips for helping your client understand their skin type and how to manage it.
Communicating with Your Client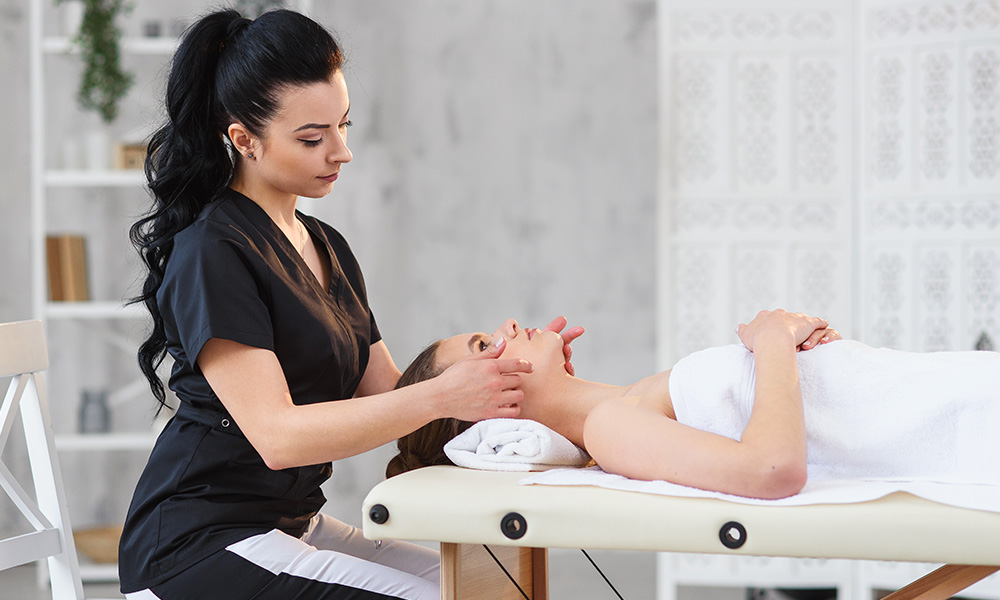 Whether you're treating a client for the first time or the fifth time, it's important to start off on the right foot. The client has already filled out an intake form, so you have some pertinent information to build on, but you'll glean more insight by speaking to the client directly.
When you sit down with the client, ask them questions about their current skin concerns as well as their skin goals. It doesn't hurt to ask about the client's current skincare routine as well, so you can judge whether it's likely to help or hurt their progress. If your client is using products that aren't ideal for oily skin, take the opportunity to explain why and circle back to these points at the end of the appointment when it comes time to make product recommendations.
One of the biggest challenges you'll need to deal with as a skincare professional is the client's desire for a quick fix. It takes time for skin treatments to be effective and to truly see results, so it's important to give your clients a realistic opinion on what changes they can expect and when they may see them.
Depending on the cause of your client's oily skin, it may not be possible to eliminate the issue completely – be honest about this but focus on the things you can do to manage excess oil. Many people with oily skin use harsh cleansing products to remove oil, dirt, and grime which only ends up stripping the skin of its natural oils, causing it to produce more. Stress the importance of maintaining the oil and moisture balance of the skin for more favorable long-term results.
The Basics of Treating Oily Skin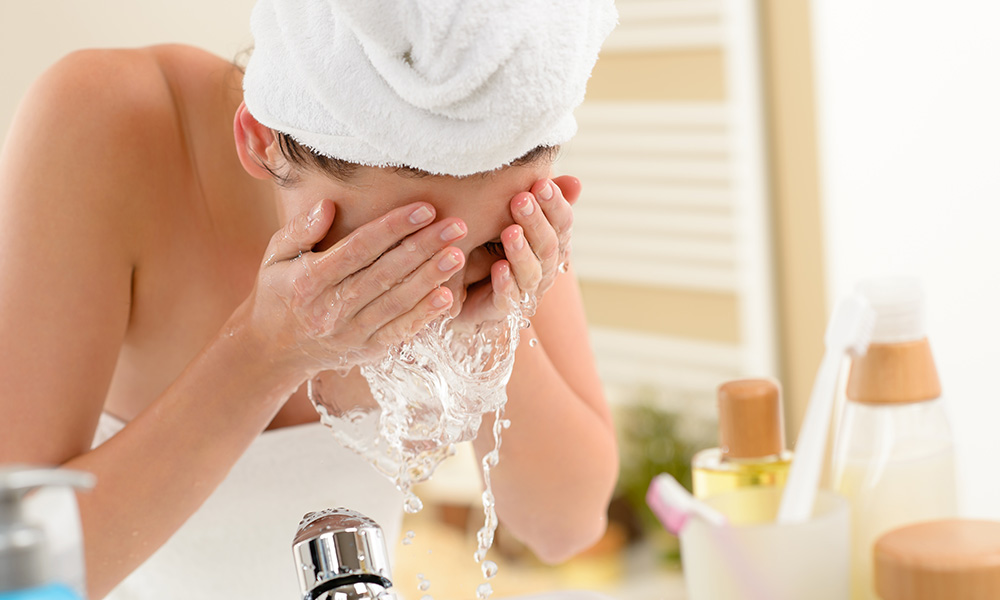 Though every client's skin is unique, there are certain things you can expect from oily skin and certain principles of treatment you should follow.  First and foremost, it's important to understand how different treatment regimens for oily skin actually work. Some treatments are designed to mitigate the sheen associated with oily skin while others actually work to reduce oil production.
Here are some recommendations for treating oily skin:
Start with a decongestant gel cleanser to remove excess oil, makeup, and other impurities. Recommend that your client cleanse morning and evening but not more than twice a day, or they risk stripping and dehydrating the skin.
Use an alcohol-free toner to shrink the pores and help bind moisture to the skin – this is particularly important for oily skin – massage in the excess but leave the skin slightly moist.
Refine the pores and refresh the skin with a salicylic acid chemical exfoliator rather than a scrub. Clients with oily skin should exfoliate 2 to 3 times a week – exfoliating too often can dry out or irritate the skin which may manifest as increased oil production.
Recommend a mattifier for oil control – it acts as a primer that works particularly well for oily skin. Apply after toning, focusing on the t-zone and other areas that tend to become oily.
Apply a pore-refining clay mask to absorb excess oil and to improve the skin's overall texture. Leave the mask on for about 10 minutes then rinse with warm water.
Choose a refreshing gel moisturizer to hydrate the skin without adding shine. As an added bonus, the hydration may have a plumping effect and will leave your client's skin feeling fresh.
Oily skin can be tricky because it doesn't always respond to treatment the same way as normal or combination skin types. Surface oil may prevent certain products from absorbing fully in some cases but, in others, oily skin may react more quickly to the overuse of active ingredients. Advise your client to stick to a single serum or booster per night and to introduce new products to their routine gradually.
Recommending Products and Treatments
Clients with oily skin always want to know what products will resolve their concerns and many will have tried a quick fix or two. Blotting paper can be helpful to temporarily remove surface oil, but it may actually push the oil (along with dirt and other impurities) deeper into the skin. You may come across clients who have tried pore fillers as well. Oily skin types tend to have larger pores but these products may only end up stretching the pores, making them appear larger.
Rather than promising your client a miracle solution for their oily skin, stress the importance of restoring the skin's moisture balance. Teach your client that hydrated skin is healthy skin and while the dryness that comes from using harsh cleansing products may feel better than the slickness of oily skin, it could be making the problem worse. Recommend products to help your clients achieve the ideal balance.
The most important thing you can do during a session with a client is establish trust. No one wants to walk away from a session feeling like they've wasted their money, or worse, their time. Your clients trust you to utilize and share your expertise as a skincare professional to help them with their concerns. Take the time to analyze your client's skin and acknowledge their skin concerns before going forward with treatment and product recommendations. After all, a happy client is a repeat client!