When you set foot into Winvian Farm's luxury spa in Litchfield Hills, you're entering a realm of tranquility and pampering. A truly transformative experience awaits you beyond the great arching windows as you enter a quiet sanctuary where everything shimmers with the radiance of a reflecting pool. Lauren Beecher oversees the Winvian spa experience as manager of this luxury spa.
Read on to learn more about Lauren's background in the spa industry and to hear her pro tips for both new and experienced spa and wellness professionals.
Meet Lauren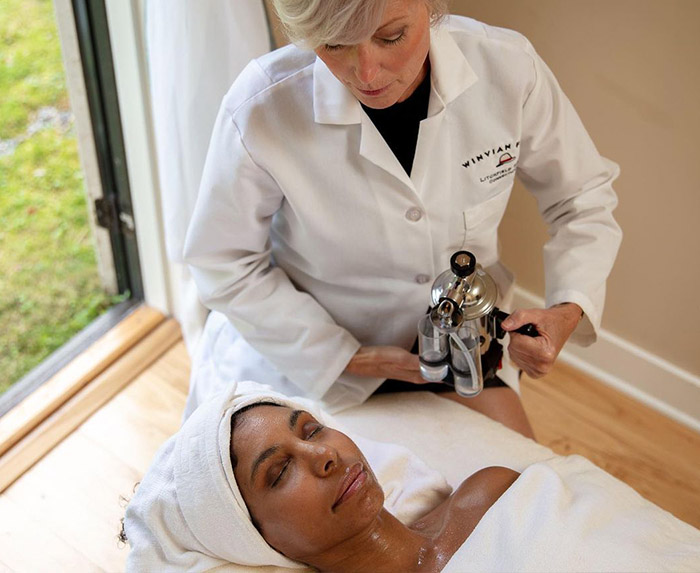 Over the course of a nearly 40-year career in the spa industry, Lauren Beecher has worked with a number of major beauty and wellness corporations. Prior to taking on the position of spa manager at Winvian Farm, Lauren gained experience working at Elizabeth Arden, Revlon, and Naturopathic Health Center. In her current position, her mission is to create a peaceful destination spa for individuals, couples, and groups at Winvian Farm in the hills of Connecticut.
Prior to pursuing her esthetician's license, Lauren was studying cosmetology. A particularly caring teacher noticed her interest in skincare and suggested she advance her career by enrolling in either esthetics school or nursing school. Lauren did both. Though her career has gone through significant changes over the years, Lauren has stayed true to the best piece of advice she ever received from her grandfather, to keep the faith and remember her roots.
Self-Care and the Meaning of Wellness
Everyone deserves a day of pampering—that's what Lauren believes and its central to the experience she strives to cultivate at Winvian Farm's spa. From hydrotherapy, aromatherapy, and skincare to private yoga and massage therapy, guests are invited to indulge in a luxurious self-care experience when they spend the day at Winvian Farm.
Lauren believes that self-care is part of an ongoing commitment to wellness and that every individual's path to wellness is unique. At Winvian Farm's spa, guests are invited to experience a wide range of wellness pursuits including sound therapy and nature plays a key role in creating an environment that nurtures physical, emotional, and spiritual wellness.
In her own life, Lauren practices self-care by walking, doing yoga, and taking time to relax in nature. These are elements guests at Winvian Farm will see reflected all around them.
The Future of the Spa Industry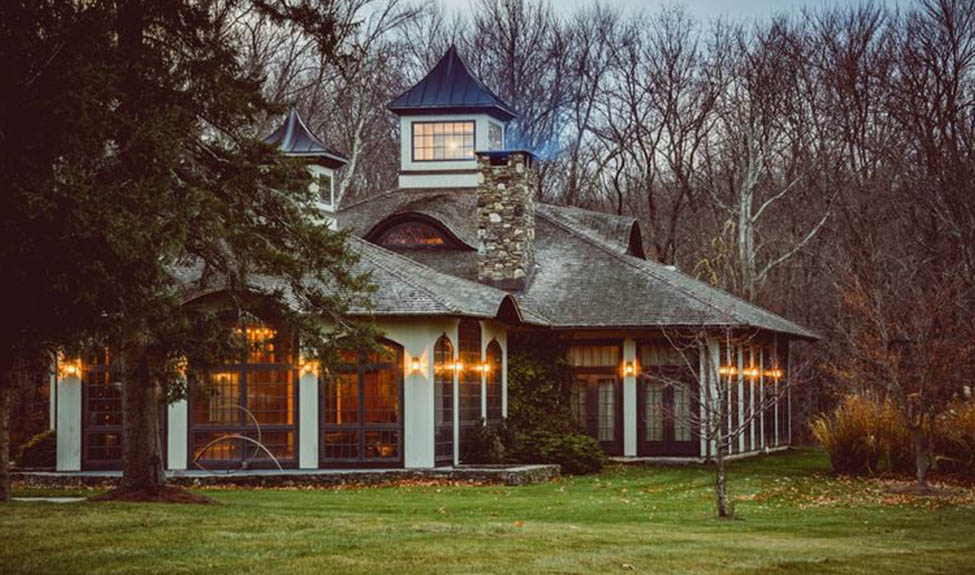 The wellness industry is one that is constantly evolving. Over the course of her career, Lauren has seen countless trends come and go. She's noticed a movement toward self-awareness and mindfulness and believes the trend will continue.
At Winvian Farm's spa, Lauren seeks to incorporate treatments and experiences that help guests tune out the outside world and become more in-tune with themselves.
Lauren believes nature should be utilized more thoroughly in the wellness industry. Wellness begins from the inside out and something about spending time in nature really helps to nurture the soul. When you feel complete within yourself, you'll carry that feeling with you in everything you pursue in life.
Pro Tips from Lauren Beecher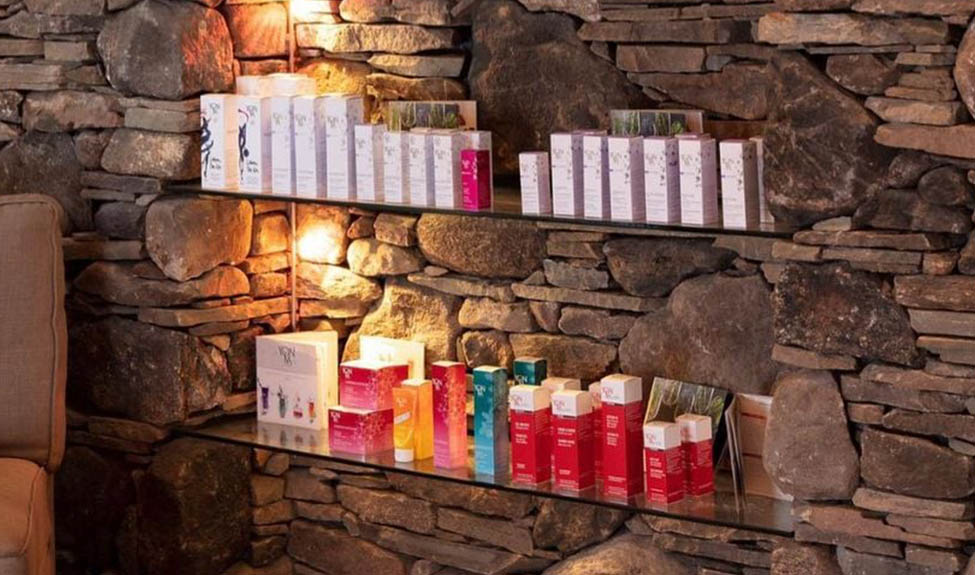 Across the span of a decades-long career, Lauren has never stopped learning. In fact, she has trouble naming her biggest accomplishment because she believes one should always be striving to grow and develop—that success is not an endpoint.
Not only does Lauren strive for personal and professional growth in her own life, but she seeks to help others in the industry reach their goals as well. Her advice for budding wellness professionals is to never stop learning. She also encourages others to be mindful of the energy around them—to keep a relaxed state of mind and to be in-tune with themselves. By coming to peace within your own mind and body, you'll be in the prime state to help others achieve the same.
What Lauren enjoys most about working in the spa and wellness industry is seeing all the various talents and modalities coming together. She enjoys seeing the positive experience the industry has on individuals and her favorite part of her job is seeing the happiness and satisfaction on a client's face.