If you've already made the decision to pursue a career in professional skincare, you're probably excited to get started. Before you jump headfirst into the deep end, however, it's important to do your research and to prepare yourself for the road ahead. You don't necessarily need to come up with a day-by-day schedule, but you should have some idea where you're going and how long the process will take.
In this article, we'll explore the steps on the path to becoming a licensed esthetician and what it takes to keep your education current. We'll also talk about the benefits of finding a mentor to help you navigate the journey of your new career and guide you in the right direction.
Esthetician Licensing Requirements
As of July 2020 all 50 U.S. states require estheticians to be licensed. Though some states recognize the completion of an apprenticeship, most require the completion of a formal esthetics training program including an average of 600 practice hours.
The purpose of going to esthetics school is to prepare you to pass the state licensing program which enables you to practice as an esthetician in your state. Once you've obtained your license, you have the ability to pursue a variety of careers in the beauty and wellness industry. Aside from practicing as an esthetician, you might pursue other career options such as becoming a spa owner or a manufacturer representative. Keep in mind, however, you'll need to work your way up in the world and start by gaining some experience and credentials.
Though requirements vary from state to state, you should plan to complete at least 600 hours of training. If you attend school full-time, you may be able to finish the program in as little as six months. If you're only able to go part-time, however, it could take closer to a year.
As you work through your training, you'll complete courses in the following:
Anatomy and physiology (focusing on the skin)
Ingredient analysis
Facial massage techniques
Cleansing, toning, and exfoliation
Makeup application
Hair removal and waxing
Marketing, sales, and business management
Safety and sterilization
Every program will be slightly different depending on state licensing requirements, but these are some of the basics. You should plan to spend at least 25 hours per week studying and training throughout the course of your program. By the time you hit your 600 required training hours, you may have actually completed many more. It will be hard work but the more you study and train, the more prepared you'll be to sit for the exam and to start practicing as a licensed esthetician.
Options for On-Going Postgraduate Education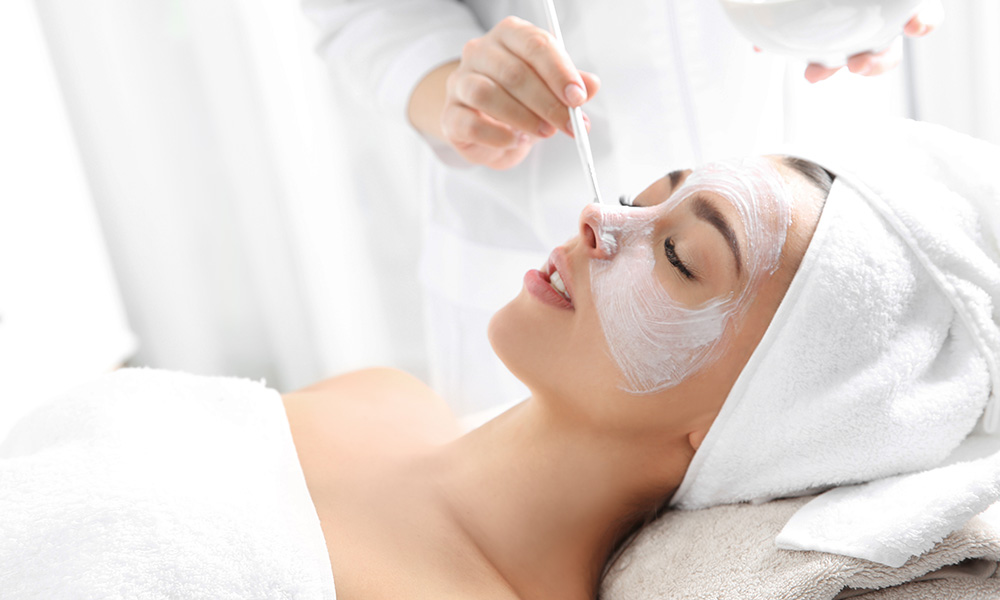 Once you've completed your training and taken the exam to become a licensed esthetician, you can breathe a sigh of relief. The hard part is over and now you can finally enjoy the fruits of your labor!
When you walk through the door for orientation at your first job as a licensed esthetician, it's easy to become overwhelmed. You've been performing the same services for months but now you're going to be doing it as an employee, not a trainee. It will take time to get used to the workplace culture and to get to know your fellow staff, so don't put too much pressure on yourself.
Though it's important to take some time to settle in, don't get too comfortable. The beauty and wellness industry is not only incredibly competitive, it is always changing. If you want to enjoy a long and successful career, you need to continue your education and stay up to date on the latest procedure and requirements.
Here are some options to consider if you want to further your education in esthetics:
Enroll in a master esthetics program or complete an apprenticeship to become a licensed master esthetician. This training will certify you to perform advanced services like medium-depth chemical peels, lymphatic drainage, and ultrasound procedures.
Find online or in-person classes approved by the National Coalition of Estheticians Association (NCEA). You can find classes in everything from dermatopathology and specialty services to finances and business management.
Check with your local college, university, or community college to see if they offer any relevant classes. If you're trying to meet CE requirements, be sure to choose an accredited school. If you're simply learning for your own benefit, look into classes in complementary subjects like anatomy, natural medicine, or aromatherapy.
Take a course to update your safety and sanitation knowledge. The Spa and Salon Sanitation certificate from Rejuvenate is a great option, especially in the current pandemic.
Complete courses in spa therapy techniques. Not only will you be able to incorporate full body esthetics into your services, but you can increase your earning potential by becoming a licensed massage therapist on top of your esthetician license.
Keep in mind that postgraduate education isn't just about staying current in the beauty and wellness industry – it's also a requirement to renew your license. Most states require estheticians to renew their license every two years. Along with the renewal application and relevant fees, you may need to obtain a certain number of continuing education (CE) credits. Check with your state board to determine how many hours you need and whether there are any specific courses you need to stay current on.
The Importance of Finding a Mentor
The spa industry employs nearly 2.5 million workers and earns over $93 billion revenue each year. The industry has grown significantly over the past decade and is expected to continue growing, but that doesn't mean a job will simply be handed to you. Spas tend to hire fewer estheticians than massage therapists, so it can be challenging to land your first job. Once you manage to obtain employment, it's important to seek and accept opportunities to expand your knowledge and further your career.
When you first break into the industry, you'll probably take an entry-level position. Estheticians who have been employed longer than you may get better hours and busier shifts. Though it may take time to work your way up, there are things you can do to make the most of it.
As an esthetician, your skills and knowledge are your most important assets. You'll enter the field with the same general knowledge and training as any other esthetician, so it's up to you to take advantage of the opportunities presented to you from there. Even if your first job isn't quite what you had hoped, it's a chance to learn from more experienced professionals and develop good habits. Get to know the staff at your spa and joint local, state, and national organizations. If you can, find a mentor.
Having a mentor is essential for your personal and professional growth. Not only can you learn new techniques from a mentor, but you'll have someone to use as a sounding board as you navigate the challenges of your new career. You'll always be your own harshest critic, but you may find it helpful to seek guidance and feedback from an objective source.
If you work hard and study fervently, you can become an esthetician in as little as six months. Once you've obtained your goal of becoming a licensed esthetician, however, your success is entirely in your hands. Be sure to stay diligent with your continued education, whether that is partnering with a reputable professional skincare brand, finding a mentor to guide you, and/or taking classes on your own.