Winter weather does not just bring a decline in daily temperature – it also brings a drop in humidity and an increase in wind. Plus, though the days may be shorter, damage from UV rays is just as much a risk as ever. The combination of dry, cold, and windy days can wreak havoc on the skin.
When the weather outside is frightful, you can expect to receive an influx of clients dealing with dry, irritated, and inflamed skin. Seasonal changes often correspond with skin changes, so it's important to adjust your treatment plans according to the oncoming shift in your clients' needs.
Here are some helpful tips for shifting your spa's focus to deal with the colder months ahead.
How Does Cold Weather Affect Skin?
Though the winter may be cold, the approach of the holiday season keeps things merry and bright. As much as this magical time of year can lift your soul, it can leave your skin feeling less than cheerful.
When the weather turns cold and dry in the winter, it can strip your skin of its natural moisture and break down the protective barrier that helps seal in hydration. Harsh wind and cold temperatures can irritate the skin and exacerbate inflammatory skin conditions like psoriasis and eczema. When the skin starts to lose moisture, visible signs of aging like fine lines and wrinkles can become more apparent.
One of the main perpetrators of winter skin problems is the constant fluctuation from warm to cold. Cold temperatures outside and low humidity levels indoors can draw moisture away from the skin, leaving it vulnerable to damage. Efforts to warm up (like hot showers) can strip the skin of even more essential moisture, making matters worse.
Tips for Educating Your Clients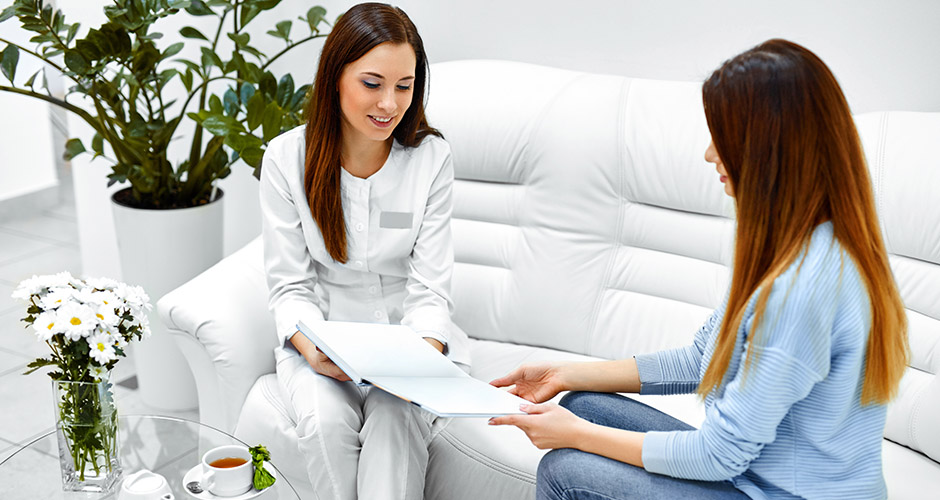 Though you may think your job as a skincare professional is to administer facial treatments and sell products, you are also an educator. You are your clients' go-to for skincare advice and product recommendations. As the winter starts to settle in, talk to your clients about the changes they can expect in their skin and how to address them with a combination of regular spa treatments and at-home products.
Here are a few changes you should suggest your clients work into their winter skincare routine:
Avoid long, hot showers. Though nothing sounds better than a long, hot shower or bath at the end of a cold day, it can dry out your skin and increase the risk for redness and irritation.
Consider layering your skin care products. Layering is essential in cold weather but for more than just clothing – consider using layers of different products (such as toners, serums, and moisturizers) to hydrate and protect the skin instead of one single, heavy cream.
Swap out your gel moisturizer. Gel moisturizers are great for warm weather, especially if you have oily skin. During the winter, however, a lighter cream-based moisturizer may be better for helping to retain moisture.
Switch to an acid exfoliator. Many people find their complexion becomes duller during the winter, but don't be tempted to stress your skin with harsh scrubs. Twice weekly exfoliation with a gentle acid exfoliator will decongest and clarify the skin.
Ask your dermatologist about barrier repair cream. For severely dry and winter-worn skin, a prescription-strength barrier repair cream may be what you need to moisturize your skin and restore the skin's natural moisture barrier.
On top of the recommendations above, it's important to tell your clients the need for sun protection does not go away just because the warm weather has. The sun's UV rays are present even when it's cold outside. In fact, ice and snow-covered ground can reflect UV radiation. The redness many people attribute to wind burn during the winter is actually sunburn, so stress the importance of daily SPF.
Add These 5 Treatments to Your Winter Spa Menu
As a spa owner, you need clients to keep coming through the door. There is a great deal of competition in the spa industry, so having a steady stream of income requires you to set yourself apart. Training your staff well and creating a memorable spa experience is a big piece of the puzzle, but it's also important to stay current. Adding seasonally appropriate treatments to your spa menu can help.
Here are 5 treatments you should consider adding to your spa menu for the winter:
Multi-Mask Facials – Different areas of skin can react differently to winter weather, especially for clients with combination skin. A multi-mask facial is a trendy offering that doesn't require you to invest in anything new – you simply train your staff to apply different masks to different areas of skin according to the specific needs of the skin in that area.
Hot Stone Massage – Nothing will relax your clients more on a cold winter's day than a soothing hot stone massage. The good news is this service does not require a significant upfront investment if you already have staff who are trained in the practice.
Lip Scrubs – Your clients are so busy worrying about protecting their skin from winter weather that they may completely forget about their lips. Offering a lip scrub as an add-on will boost your business and give your clients smooth, hydrated lips.
Light Therapy Sessions – This trendy skin treatment is perfect for clients who are missing the summer sun. LED light therapy helps reduce acne and fight the signs of aging by sending light waves deep into the skin to trigger intracellular reactions.
Hydrating Body Wraps – Why limit winter skincare to the face when the whole body could use a boost? Body wraps typically start with an exfoliating scrub followed by the application of a nourishing oil or cream covered with a wrap to let the skin really soak in the moisture.
If you're not equipped to add new treatments to your existing spa menu this winter, you can get creative with ingredients instead. Try incorporating holiday-scented essential oils or simply use your imagination to rename and remarket some of your existing treatments.
Making Recommendations for At-Home Products
Administering facial treatments is a big part of your job as a skincare professional, but it's also part of your job to educate your clients and help them maintain their results at home. It's always important to make recommendations based on your client's skin type, but during the winter there are certain ingredients you may want to highlight to focus on hydration for dry, winter-worn skin.
Here are some key ingredients to recommend in your winter skincare products:
Hyaluronic Acid – This powerful hydrating ingredient is a must all year-round, but especially during the winter. Hyaluronic acid can retain 1,000 times its weight in water, so it is an essential ingredient to keep the skin hydrated during the winter.
Shea Butter – This creamy ingredient offers natural anti-inflammatory and anti-microbial properties, making it great not only for restoring hydration but for calming skin irritation.
Ceramides – The skin naturally produces ceramides to help hold skin cells together, keeping the skin's barrier healthy and intact. Including synthetic ceramides in skincare products can improve moisture retention and give it a fuller, plumper appearance.
Oatmeal – More than just a breakfast food, oatmeal is a powerful skincare ingredient. This ingredient can help soothe sensitive, irritated skin and colloidal oatmeal offers hydrating, antioxidant, and anti-inflammatory properties.
Vitamin C – Winter weather can leave the skin dull, but the antioxidant power of vitamin C can help restore the skin's healthy tone and texture. Vitamin C also offers anti-aging benefits which are helpful all times of year.
Though you may not be able to control winter weather, you can have a hand in controlling your skin health and in encouraging your clients to do the same. Educate your clients about the effects of winter weather on the skin and recommend seasonal treatments and at-home products to help them make it through the colder months with healthy, youthful-looking skin.