It's not every year that a global pandemic turns the world on its head. Though things are finally starting to look up with the vaccine rollout in full swing, Covid-19 is still out there, and we need to stay vigilant for the time being. Staying safe involves social distancing and wearing a face mask in public, two measures which make it difficult for some businesses to operate normally – particularly spas and salons.
Over the past year or so, businesses in just about every industry have been forced to adapt and adjust their operations. Spas around the country have been making a push toward no-touch treatments and services that can be performed with both the practitioner and the client wearing a mask. Another trend that has arisen out of the global pandemic is the mobile spa business.
By offering mobile spa services, spas and can expand their business and bring the treatments directly to the clients. Keep reading to learn more about mobile spa treatments and whether this trend will continue after the pandemic is put behind us or whether it's a trend that will fade away.
What is a Mobile Spa Business?
A mobile spa business is exactly what it sounds like – a business that brings spa services directly to the client. Mobile spa services are nothing new, but they've seen a spike in popularity amidst the current climate. These services are popular for corporate events and bachelorette parties but have become more widespread among individuals as well.
Here are some of the services that can be performed at a mobile spa:
Manicures and pedicures
Waxing services
Full body and chair massage
Spray tan
Facials and body scrubs
Makeup application
Mobile spa treatments can be offered in offices, hotels, and private homes for groups or individuals. These mobile services enable clients to take advantage of spa treatments without traveling to the spa. For those concerned about the safety of shared public spaces, mobile spa services offer a higher degree of security by limiting contact with other people.
Benefits of Mobile Spa Services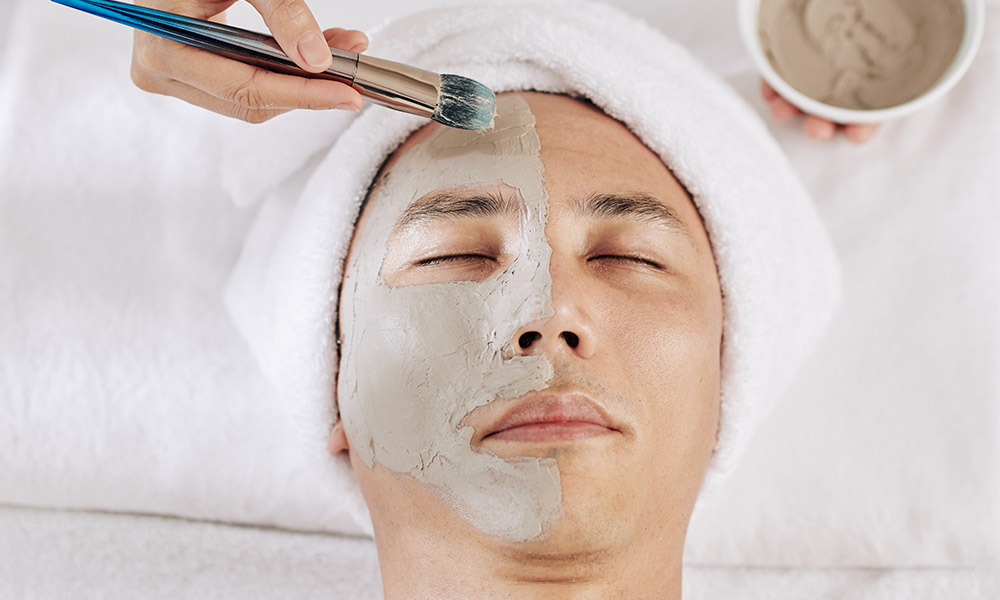 The health and wellness industry in the United States reached $18 billion in 2020 but, globally, it's a $4.5 trillion industry. Though there's a lot of money to be made in the spa industry, there's a lot of competition as well. Setting your spa apart from your competitors can be tricky when you're limited to a brick-and-mortar location but going mobile gives you the freedom to expand your operations indefinitely. Mobile spa services are also great for your clients.
Here are some of the benefits your customers will enjoy:
Freedom from the hassles of traveling to the spa and finding parking
Turning the home or office into a luxurious day spa
Flexibility for individual, couples, or group treatments
Sharing an exclusive spa experience with friends or loved ones
Having a spa experience completely catered to their needs
Mobile spa services are great for those who enjoy a little pampering from time to time, but they can also be a benefit to spa business owners. Here are some of the top reasons to start a mobile spa:
Low start-up costs. You won't have to worry about paying rent and utilities on a storefront location, not to mention higher insurance costs and business taxes.
Freedom to customize. You can create a completely custom experience for each and every client or develop your own way of doing things.
Unlimited earning potential. You won't be limited by traditional business hours – the harder you work, the more you can make.
Flexibility in your personal life. You'll be able to schedule (or not schedule) clients around your family commitments and take time off when you need it.
Increased career satisfaction. Being in charge of your business and your hours can give you increased satisfaction and control over your future.
Possible tax advantages. Without a brick-and-mortar business, you'll most likely be operating out of your home which may qualify you for a home office deduction.
When it comes to running a mobile spa business, the sky's the limit. You'll have complete control over your business and your schedule. You'll also have the option to choose between operating it completely on your own or hiring extra help to expand your business.
Who is the Target Audience?
Whether you're expanding your current spa business or starting a new mobile spa business, it's important to do your research. One of the benefits of starting a mobile spa business is that you're not limited to the demographics of the area in which your brick-and-mortar spa is located – you can travel to meet your clients where they are. This also means you can launch targeted marketing campaigns specific to the audience you're trying to reach in different areas.
Here are some characteristics of clients who are most likely to use mobile spa services:
People who don't have time to go to the spa
Those who aren't free during regular business hours
People who prefer the comfort of their own home or office
Those who want to share a spa experience with friends or loved ones
People looking for a unique idea for a party or corporate event
Tips for Running a Mobile Spa Business
Running a mobile spa business comes with a unique array of challenges. You have less control over the environment in which spa services are performed, so you'll need to work a little harder to create a relaxing and memorable experience for your clients. It's also important to be upfront with your policies for the benefit of your clients but also for the safety and welfare of your staff.
Here are some policies you should make clear to your customers:
Reservations – It's recommended that you require clients to schedule at least 24 hours in advance. You may also want to set a minimum for services and a distance fee for locations outside a certain range.
Cancellation – Decide how much leeway you're willing to give clients in terms of cancellations. You may want to make different requirements for individual services (maybe 4 to 6 hours in advance) and spa parties (at least 24 hours in advance).
Gratuity – If you don't plan to accept gratuity, make it clear in your policies. If you do accept gratuity, a simple statement on the booking agreement will tell your clients what's appropriate.
Safety – It's important to inform your clients of the health and safety precautions you're taking in terms of sanitizing any equipment and other details like mask wearing or touch-free services.
The spa and wellness industry is constantly changing and evolving, so it's difficult to predict how it will differ from one year to the next. Mobile spa services have been around for years but have seen a significant uptick over the past 12 months or so, due to the global pandemic. Time will tell whether this trend is here to stay or whether it's a fad that will fade away with the virus.