Where do you go when you're in need of some rest and relaxation? Your local Yon-Ka Paris partner spa is the perfect getaway when you want to indulge in a little self-care but if you have the time to travel, consider visiting a destination spa. Though you may not be able to travel to some of the more renowned destination spas in exotic locations like Bali, Thailand, or Switzerland there are plenty of worthy locations right here in the United States if you know where to look.
Give in to the urge to get away from it all by visiting one of the best spas in the United States. These locations offer the ultimate in terms of lavishness and luxury, making them the perfect place to pamper yourself for the day or the entire weekend. Whichever spa you choose, you're guaranteed to be renewed and refreshed when you leave.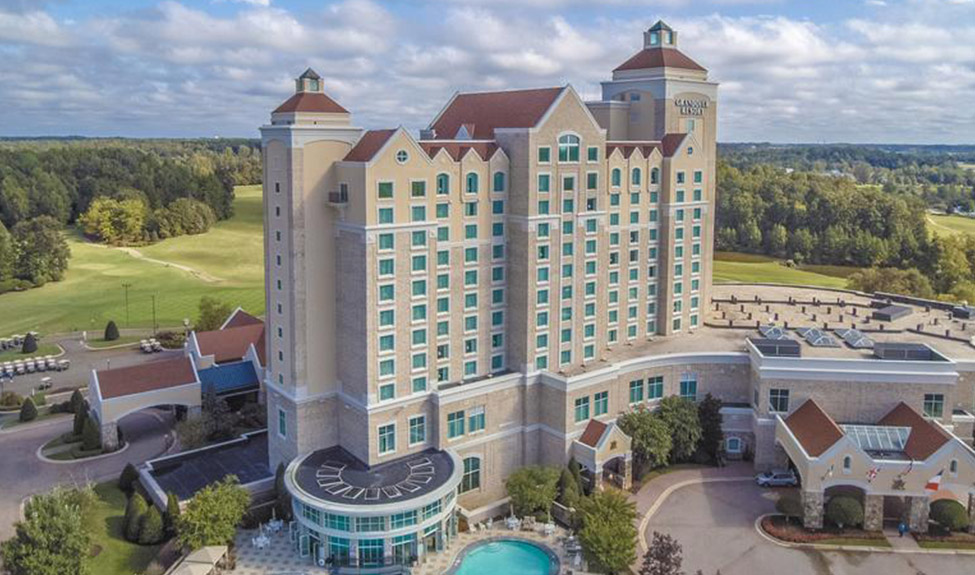 Featured Treatment: Yon-Ka Time Resist Anti-Aging Facial
Relax and unwind with an aromatic compress
Cleanse and exfoliate the skin
Regenerate the skin with a customized elixir
Experience the difference and discover tranquility at the Grandover Resort and Spa. Here you'll find peace and serenity through luxurious treatments that make up an extensive spa menu, including massages, facials, body, and nail treatments for both individuals and couples. Classic, Deluxe, and Signature services come with access to both indoor and outdoor pools and an assortment of yoga and barre classes are offered throughout the year as well. Complete your experience by dining at the DiValletta Restaurant or grab a drink at the 1808 Bar.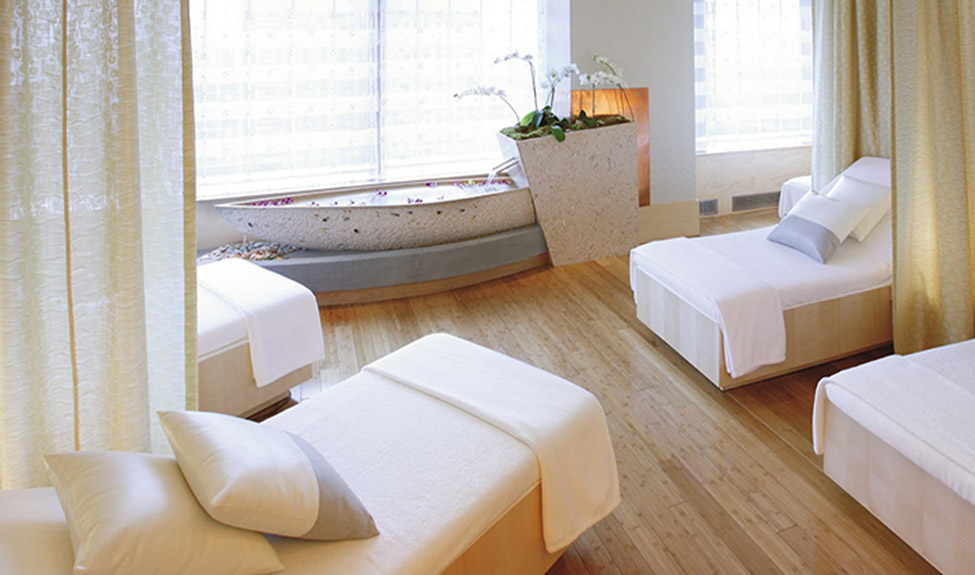 Featured Treatment: Diamond Cocoon Experience Facial
Strengthen and protect the skin against environmental damage
Breathe new life into the skin with a smart defense system
Indulge in enveloping massage with signature sculpting tools
Take in incredible views of Central Park and midtown Manhattan while soaking in the vitality pool or relaxing in the amethyst crystal steam room at The Spa at Mandarin Oriental. This destination spa offers an oasis of relaxation and rejuvenation located high above New York with a blend of treatments as unique and inspiring as the city itself. With the city skyline as its backdrop, you'll enjoy the spa's chic décor that blends Eastern influence with contemporary New York style. Begin your treatment in the spa's heat and water facilities to soothe your muscles, loosen the limbs, and prepare your body for the ultimate therapeutic experience.
Amangiri (Canyon Point, UT)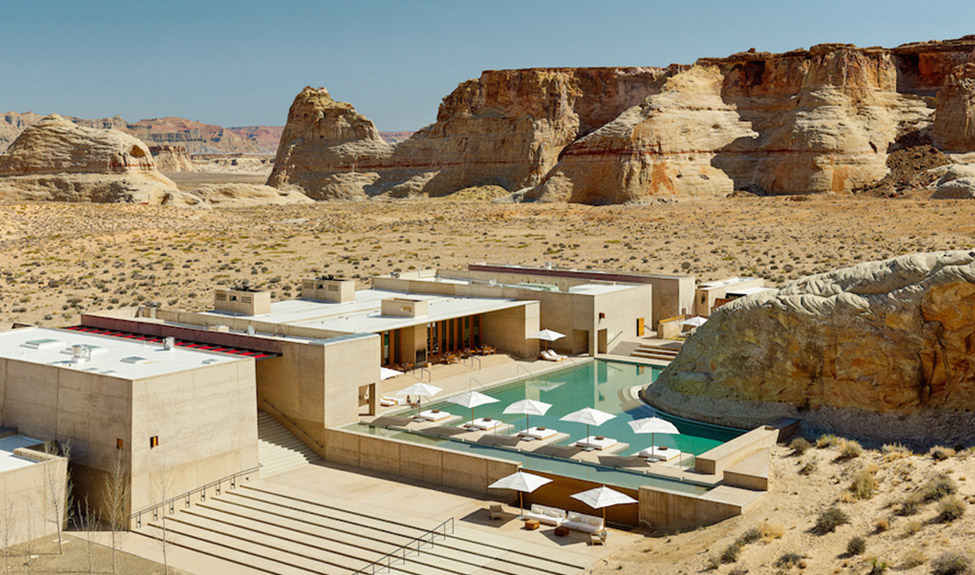 Featured Treatment: Nourishing Body Polish & Wrap
Encourages the mind to enter a phase of deep rest
Boosts the lymphatic system and restores the nervous system
Feeds the skin while improving tone and texture
Constructed on 600 acres in the Grand Circle, Amangiri is surrounded by the beautiful mesas and mountains of southern Utah. The Aman Spa at Amangiri extends over 25,000 square feet, looking out over America's Canyon Country. Expert therapists are trained in treatments shaped by the ancient traditions of the Navajo, calling upon the natural elements of earth, wind, water, and fire to deliver healing and restoration. At the Aman Spa, wellness is a dynamic process of change and growth, so all treatments are founded with the four pillars of wellness in mind – nutrition, movement, psychological health, and bodywork.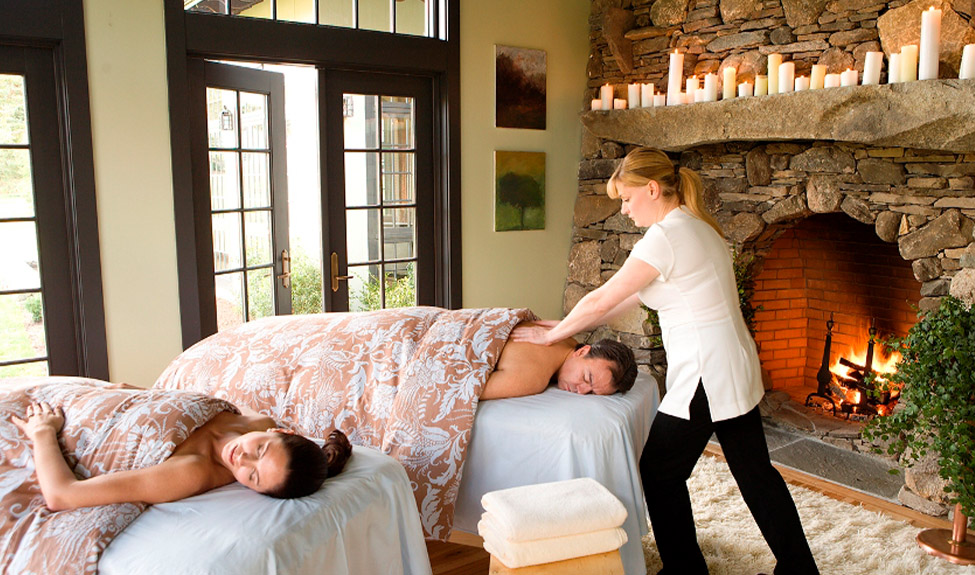 Featured Treatment: Yonka Paris Le Grande Classique Facial
Enjoy Yonka's exclusive 5-step deep cleansing regimen
Cleanse and detoxify the skin for a radiant complexion
Comes with face, neck, shoulder, hand, and scalp massage
Relax in the lap of luxury at Winvian Farm's spa nestled in the Litchfield Hills of Connecticut. The Winvian Farm Spa is a realm of pampering and tranquility where guests enjoy a transformative experience. With over 5,000 square feet of space, this luxury spa is a sanctuary of serenity for individuals, couples, and groups. Schedule a blissful afternoon of restorative treatments punctuated with periods spent relaxing in the Meditation Lounge. Enjoy private yoga, fitness, hydrotherapy, massage, and aromatherapy sessions then sit back and bask in the sun while you sip organic tea.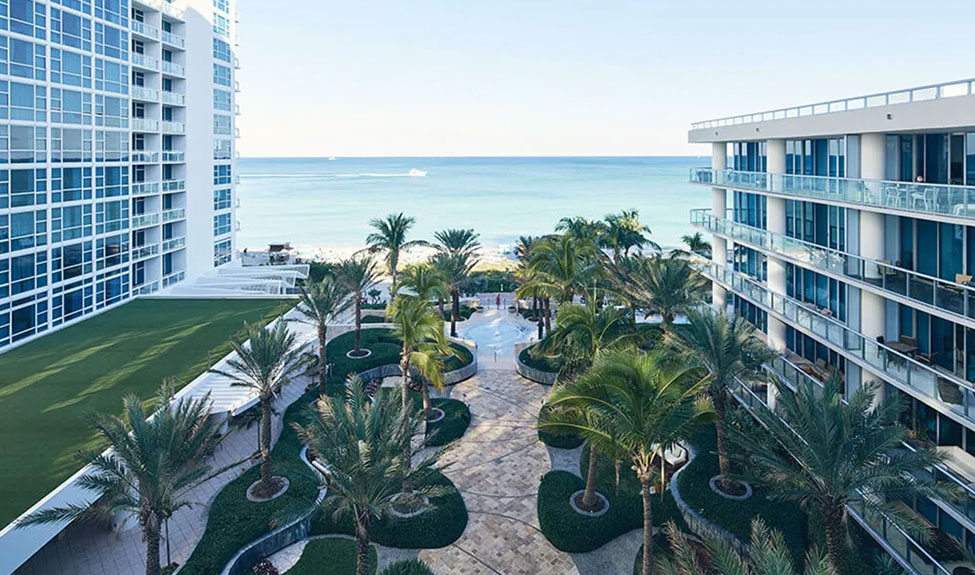 Featured Treatment: Spring Time Serenity at The Spa
Soothe the body, restore the skin, and calm the mind
Includes any 50-minute massage, facial, or body treatment
Comes with access to rooftop Saltwater Atlantic Pool
Carillon Miami Wellness Resort is where innovative wellness and balanced indulgence come together in an unforgettable beachfront setting. In their cutting-edge wellness center, Carillon Miami invites you to experience a nourishing journey for the body and soul. Nourish your body with fresh, organic cuisine at ocean's edge and relax in a modern luxury apartment situated along one of the longest beachfront stretches in the city. Carillon Spa & Beach Club is one of the most exclusive destinations in Miami Beach, your destination to restore, relax, and transform yourself. Carillon Miami is spread out over 70,000 square feet and follows an integrative and innovative approach to wellness with unforgettable results.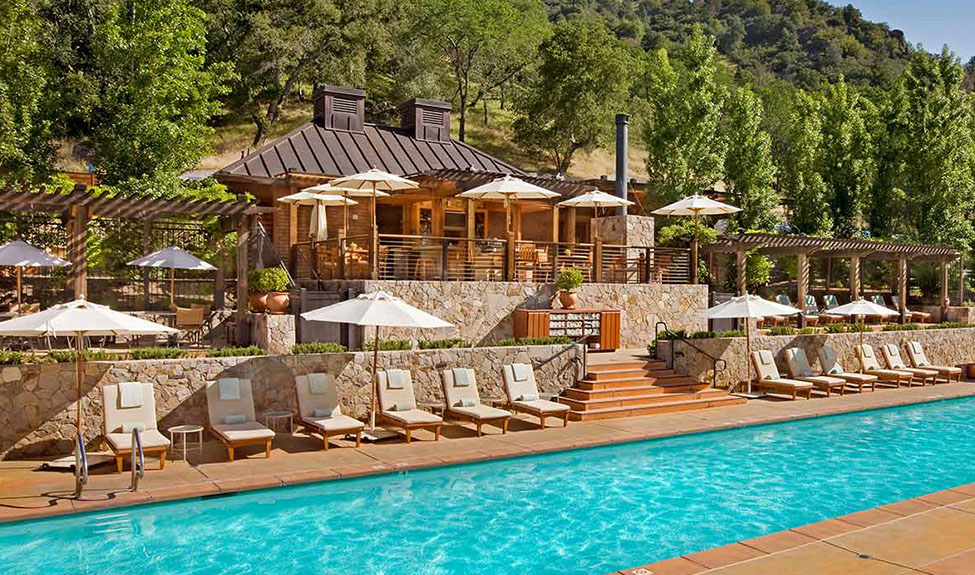 Featured Treatment: Bubbles and Bliss
Enjoy full body exfoliation with a limited edition scrub
Lift dormant skin cells to leave the skin silky smooth
Relax the mind and body with lavender, jasmine, and rose geranium
Conveniently located to Napa wine country, Auberge Spa is nestled in a moss-covered canyon where guests enjoy the privacy of spacious suites or free-standing private maisons. Experience one-of-a-kind adventures, taking in luxurious cuisine and stunning views before detoxing at the Auburge Spa. Relax in the spa's healing mineral pool to unwind before your treatment and finish the day with a soak in a private outdoor bath. Pair your spa treatments with private wine tasting events or explore Napa Valley on your own. No matter what treatment you choose, you'll enjoy the nurturing touch and healing power delivered by Auburge du Soleil Spa experts, customized to your preferences.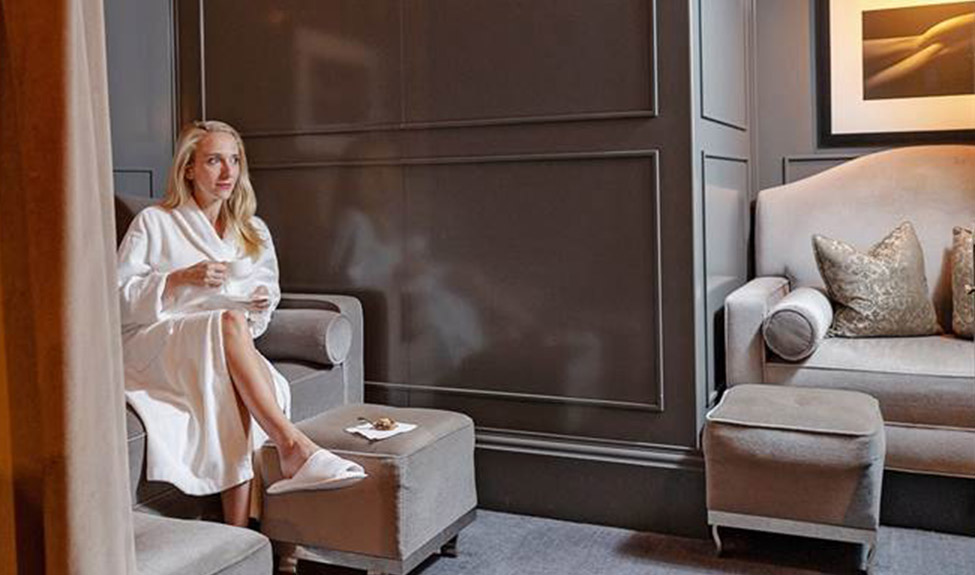 Featured Treatment: Phyto Aromatic Facial
Enjoy a sensorial journey of softness and pleasure
Reveal a flawless-looking complexion
Skin looks instantly refreshed and refined
Indulge in everything ornate and luxurious at the Sisley-Paris Spa at The Carlyle in New York City. Pamper yourself with products and services designed with Sisley-Paris' well-known expertise. Under the leadership of Isabelle d'Ornano, professional estheticians administer treatments featuring a wide range of sensorial textures and the most cutting-edge technologies customized to each skin type. Complete your experience by dining at the Café Carlyle or head next door to The Carlyle bar Bemelmans, named one of the 20 greatest hotel bars in America.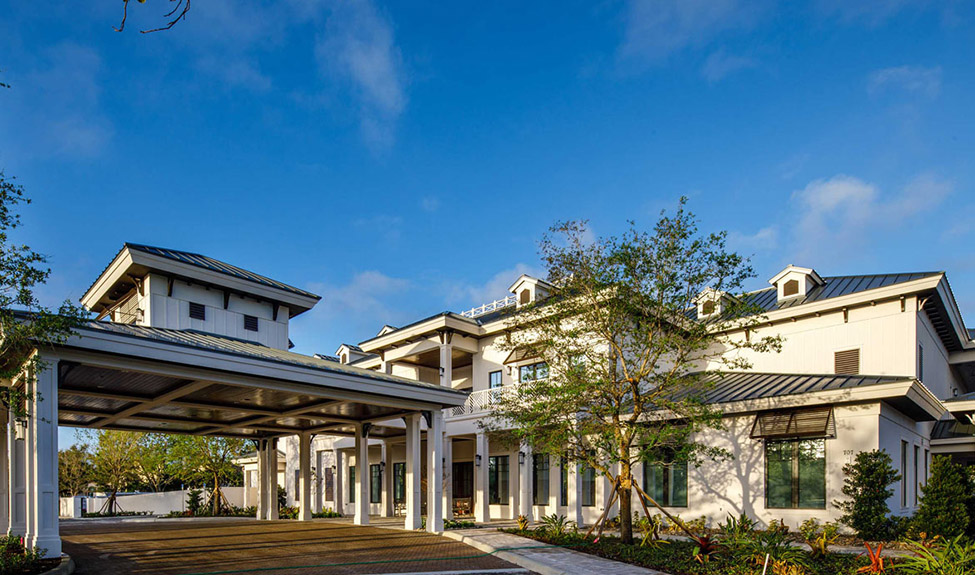 Featured Treatment: Yon-Ka Advance Optimizer Facial
Ultra-firming treatment featuring collagen stimulating plant peptides
Excite your skin's youthful firmness with energizing facial massage
Find your skin looking smoother, rejuvenated, and more contoured
New to the Club at Pelican Bay as of 2017, the Spa & Fitness Center offers state-of-the-art equipment and a wide array of health-focused activities. Join a class in the light-filled Fitness Room or enjoy a private session with certified trainers. After your workout, we invite you to relax and unwind at the Spa with a massage, skin therapy treatment, or other services to help you look and feel your best. You'll find a generous spa menu filled with signature skincare treatments and professional massages – everything you need to restore your mind and spirit.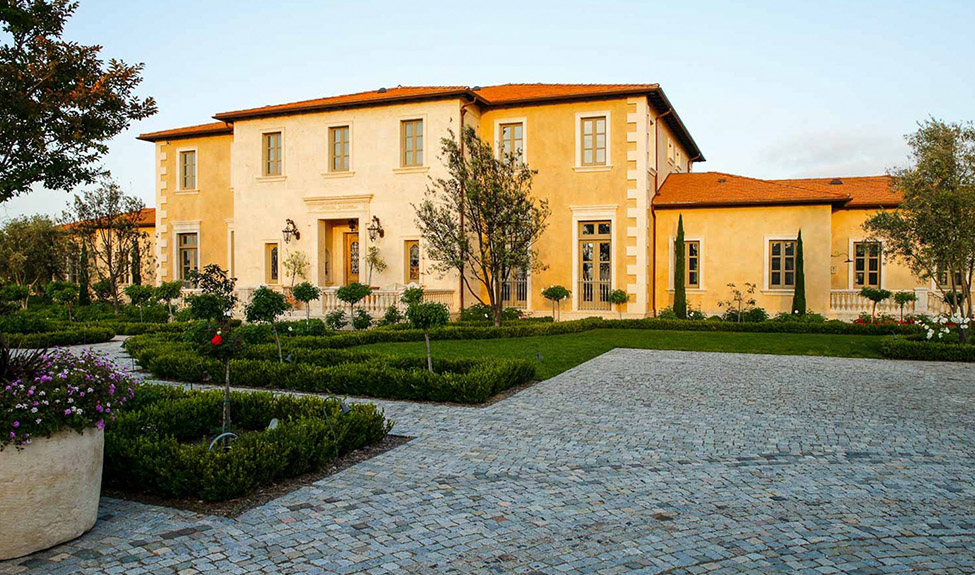 Featured Treatment: Cal-A-Vie Vinotherpie Grape Skin Wrap
An antioxidant-rich, anti-aging body wrap using grape products
Gentle salt scrub and warm, oceanic clay mask
Detoxify and refine the skin before hydrating with Crème de Vin
The Cal-a-Vie Health Spa is a European-style spa and retreat where you can rest and relax in one of thirty-two villas, each equipped with its own air filtration system, taking in the South of France-style décor. Enjoy custom-made wellness experiences that combine luxurious European spa philosophies with the California concept of health, fitness, and nutrition. Nestled in the dreamy hills of northern San Diego County, Cal-a-Vie Health Spa is surrounded by rolling sun-kissed fields and sycamore woodlands. Take in themed weekly activities or indulge in custom individual or couples' treatments designed to nourish the mind, body, and soul such as aquatic massage or antioxidant-rich vinotherapy.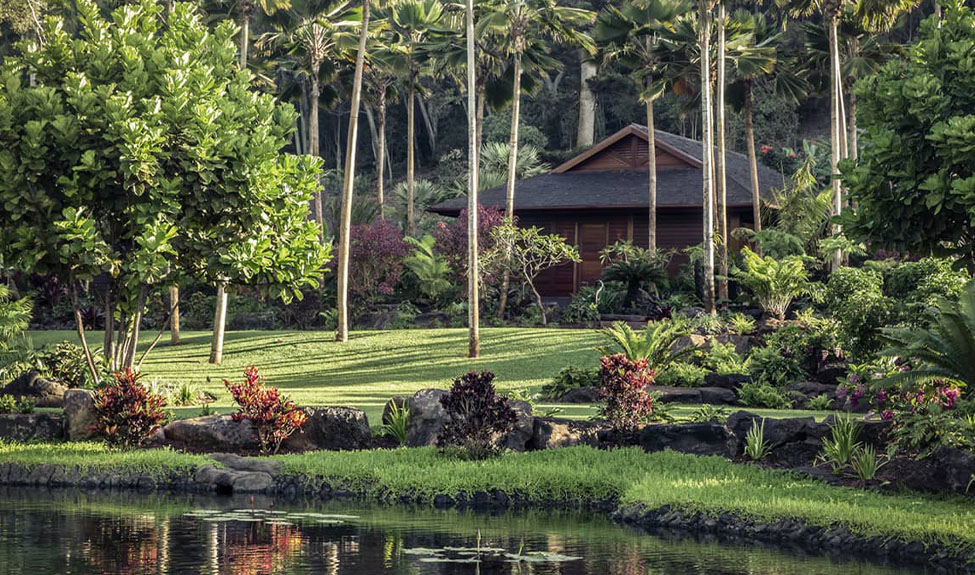 Featured Treatment: Thermal Body Mapping and Massage
Create a visual map of your body using thermographic technology
Reveal asymmetries, muscle tightness, and areas of pain
Custom massage targets overactive tissues and sources of tension
This remote resort features comprehensive private spa facilities, each equipped with a plunge pool, Japanese ofuro tub, lounge, infrared sauna, treatment tables, and outdoor showers. Guests enjoy personalized services administered by Sensei Guides for an individualized wellness journey complete with one-on-one sessions in everything from movement and meditation to yoga and stress management. Experienced professionals administer a wide range of physical bodywork services including thermal body mapping and lomi lomi massage, though Watsu and facials are temporarily suspended. Complete your experience with a gourmet meal served at Sensei by Nobu.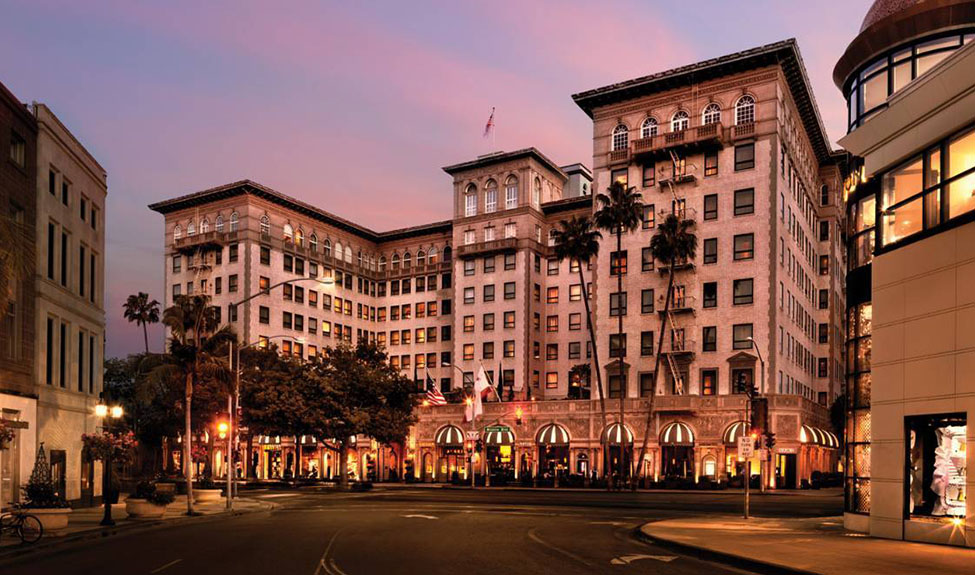 Featured Treatment: Black Diamond Infusion Treatment
Lift the complexion, tighten and fortify the skin
Harnesses the power of diamond powder
Unique massage aids absorption and develops active ingredients
Take in the luxury of Moroccan style and true Los Angeles-style excess at the Spa at Beverly Wilshire. Relax in the spa's five-star steam room, breathing in the steamy scent of eucalyptus while your stress and worries fade away. Enjoy a luxurious salon treatment at Lea Journo Salon where you'll be welcomed with a refreshing beverage and pampered by the expert hands of world-renowned hairdresser, Lea Journo. The expert team at the Spa at Beverly Wilshire is ready and waiting to create a personalized spa experience including favorites like the Signature Body Treatment which combines results-driven products and cutting-edge technology to transform your skin and revive your energy.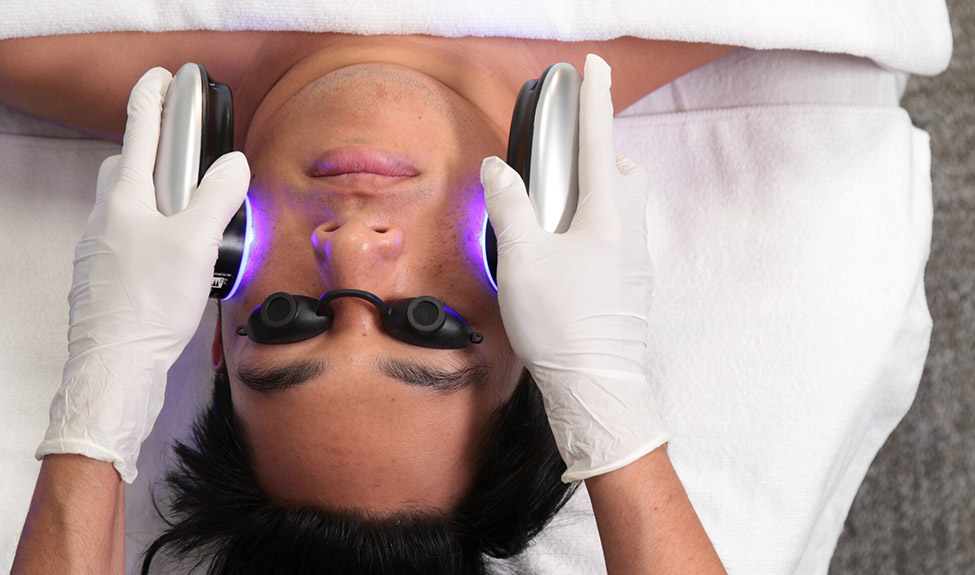 Featured Treatment: Hydrafacial
Patented technology cleanses, extracts, and hydrates
Nourish the skin with intense moisturizers
Saturate the skin with surface antioxidants to maximize glow
Experience the ultimate in flotation therapy at Level Float + Sensory Spa in Seattle, Washington. Relax and unwind in one of the spa's futuristic float pods or enjoy a little extra space in one of their float suites. Each pod contains over 900 pounds of sea salt, infusing the water with nutritious minerals that benefit the hair, skin, and body. You can take your experience up a notch in a sensory deprivation tank where you may enjoy benefits ranging from improved energy to chronic pain relief. Level also offers CryoSkin treatments which use sub-zero temperatures to reduce fat and boost collagen production.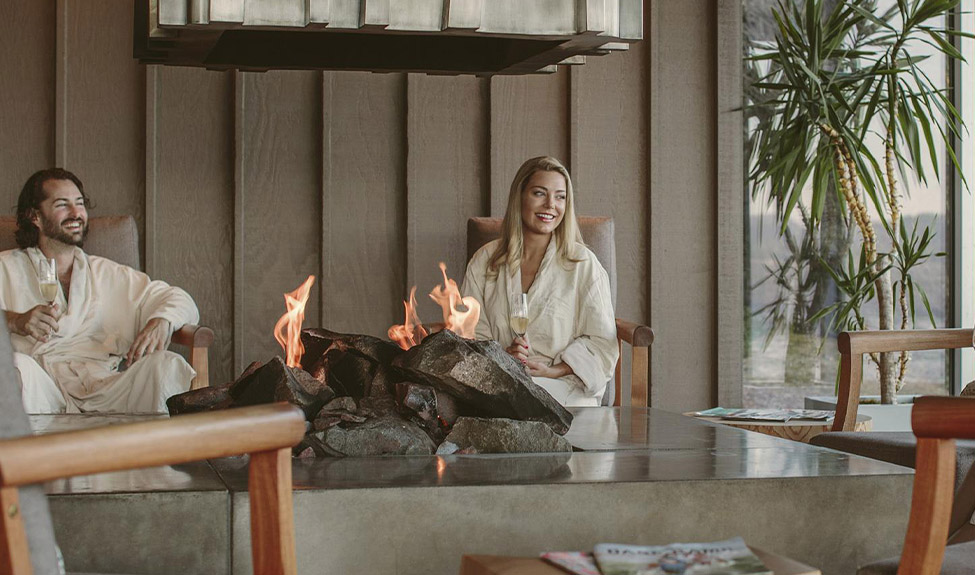 Featured Treatment: Signature Anti-Aging Facial
Active ingredients act like a "personal trainer" to lift and restructure skin
Stimulate the natural regeneration process with plant-powered ingredients
Increase firmness and leave your skin fresh with a bright complexion
The restorative elements of the Oregon Coast surround you at the Spa at Salishan Coastal Lodge. Here you'll enjoy a full line of salon services and spa treatments, including customizable facials and specialized body treatments to renew the mind and spirit. All spa treatments are exquisitely designed around the simple notion of living in balance with nature. Whether you're indulging in a full-body massage, taking in a luxurious skin treatment, or visiting the salon, you'll find yourself surrounded by a rich environment of long-standing respect for nature. This is the core of the Salishan philosophy.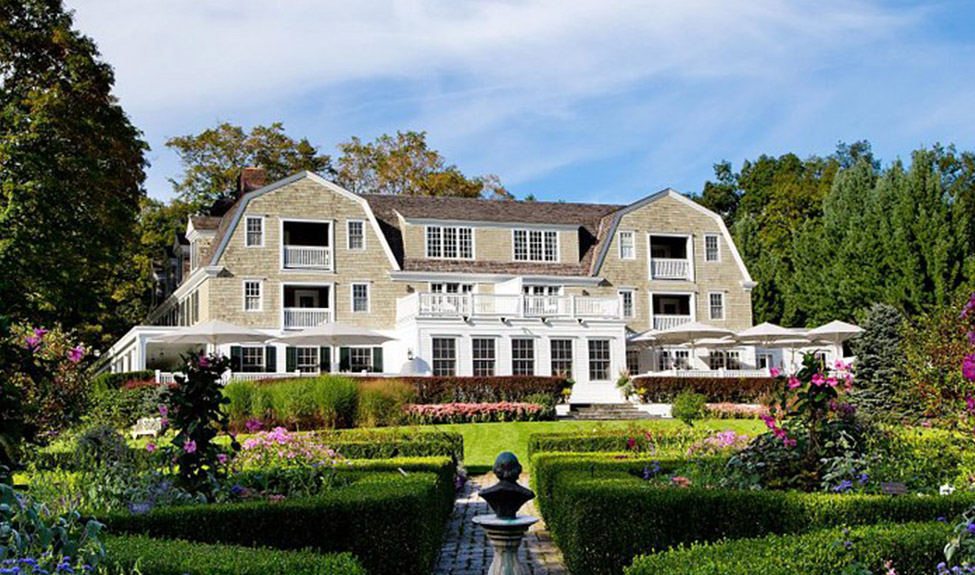 Featured Treatment: Triple Lift Facial
Intensive treatment fights the signs of premature aging
Combination of active serums revitalizes and plumps the skin
Stimulates collagen production for immediately visible results
Kick back and relax at this intimate New England spa, taking in Japan- and Hammam-inspired treatments. Located in the idyllic town of Washington, Connecticut, the Mayflower Inn and Spa covers 58 acres of natural woodland and landscaped gardens. Here you'll enjoy elevated farm-fresh cuisine to nourish your body and state-of-the-art wellness treatments to refresh your mind. Restorative treatments incorporate both Eastern and Western healing practices to facilitate an innovative level of holistic health, making Mayflower a state-of-the-art wellness destination.
When you need to soak away your stress in a float tank or surrender yourself to the healing hands of a massage therapist, these destination spas are well worth the trip. The next time you have a long weekend to work with, plan a visit to one of the most luxurious spas in the United States.