The U.S. spa industry is growing quickly. The number of annual visits rose to 190 million in 2018 and total annual revenue surpassed $18 billion. According a survey on spring beauty trends, women who invest in their appearance spend upwards of $3,700 per year on things like skincare, haircuts, and makeup. Though the breakdown of this spending may differ, men spend only about 20% less (about $2,900) to maintain their appearance.
There's no question owning a successful spa can be lucrative, but your spa's success depends on numerous and variable factors. What it really comes down to, however, is getting new customers through your door and making sure they're satisfied enough to come back over and over again.
Why is Repeat Business Important?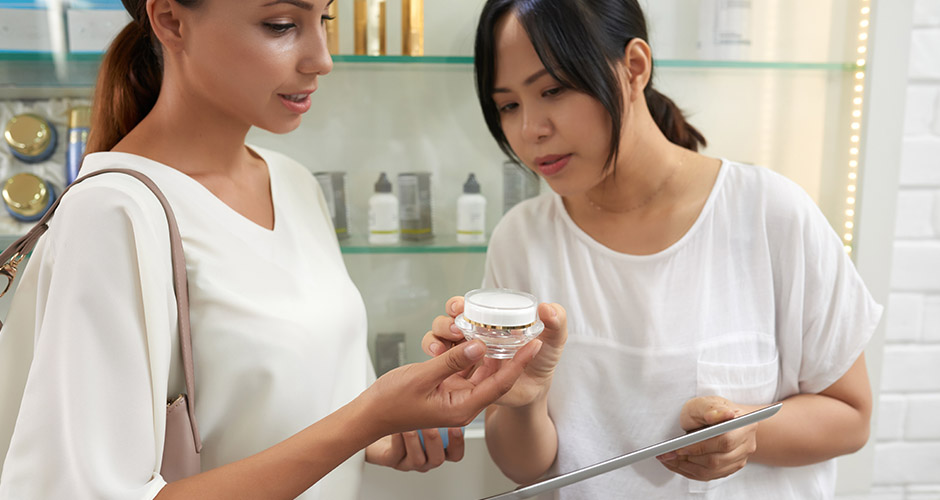 As a business owner, you should be concerned with your customer acquisition cost (CAC) – the average amount you spend to turn a potential customer into a paying customer. For most businesses, this cost consists primarily of marketing expenses. In a competitive industry like the spa industry, it can be difficult to set your spa apart – to encourage customers to choose your spa over another.
The best thing you can do is find the most efficient way to increase your business revenue while minimizing costs. That's where repeat customers come in. According to Zylotech, a customer data and analytics company, it is more cost-efficient for salons and spas to retain existing customers than to acquire new ones. It is more effective as well.
Generally speaking, the cost to acquire a new customer ranges from 5 to 25 times more than the cost of retaining an existing one. What's more, data shows 80% of a company's revenue stream comes from just 20% of its customer base. Increasing customer retention by just 5% can boost profits by 25% to 95%.
Though keeping your current customers happy is a recipe for success, it's only half the equation. To maximize your revenue, you need to encourage your existing customers to spend more. The good news is you don't have to spend a lot yourself to do it. Read on to learn about some simple promotion ideas to help you harness your current customer base to increase profits while bringing in new clients.
Promote Your Business with These 11 Ideas
Marketing can be expensive, and there's no guarantee you'll see returns on the investment. Choosing the right marketing strategies is important – your efforts should be tailored toward the market you're in and the type of customer you want to attract. It's also important to consider the value of acquiring a new customer versus the cost to do so. In most cases, it's a matter of trial and error to find what works.
Here are some cost-efficient and effective promotional strategies to try with your spa:
1. Offer a free gift with purchase rather than discounting prices.
Discounts are a great way to boost sales, but the benefits will likely be short-lived. Remember, your end goal is to acquire and retain new customers while maximizing their spend. Rather than discounting prices to keep up with the competition or to encourage a temporary spike in sales, offer your customers added value instead. For example, a free gift with a minimum purchase encourages higher spending while providing value for the customer.
2. Give new customers a credit toward their second visit.
Many businesses offer free products or discounts for new customers, and it can certainly be an effective strategy. Consider taking it one step further, however, by offering first-time clients a discount or credit on their next service. It "ups" the ante in value which may help push potential new customers over the line and it encourages them to keep coming back after their first visit.
3. Run a contest on social media (relate it to a season, holiday, or theme).
An online contest is a low-cost promotion that increases customer engagement and helps you gather customer contact information for future use, such as an email marketing campaign. Organize your contest around a theme, such as an upcoming holiday or a popular beauty trend and offer prizes for the winners like a free spa package or special discounts. The contest could be something as simple as sharing the contest with friends on social media or signing up for your email newsletter.
4. Use high-quality products that keep the customers wanting to come back.
One of the best things you can do as a spa is use and sell quality products. Quality leads to lasting results, which will bring customers coming back and have them referring friends.
5. Host product release parties and customer appreciation events.
The best promotions are those that promote customer retention and inspire new purchases. A product release party is a great way to offer current and potential customers an incentive while promoting the sale of new products or services. You can offer special pricing for attendees and give out door prizes for credit toward future purchases. Customer appreciation events are also a great way to recognize your repeat clients and make sure they feel valued.
6. Share useful and meaningful content on your social media pages.
The key to retaining valuable customers is helping them form a long-term connection with the brand and social media is an effective tool to accomplish this goal. Your website and social media pages exist to provide potential customers with information about your business, but they also provide opportunities for customer engagement. Starting a blog on your website and sharing the posts on social media is a great idea, or even something as simple as posting daily or weekly beauty tips.
7. Identify VIP customers and offer them special deals and incentives.
Your VIP customers are the ones who return frequently and tend to spend much higher than the normal customers. The more customers like these you're able to acquire and retain, the higher your profit margin will be. It doesn't take much to make your customers feel valued, sometimes it's as simple as a little recognition like a handwritten card on their birthday or an appreciation email after each visit. It's also a great opportunity to keep them spending – offer special pricing on package deals or free products with certain purchases. Starting a referral program can be beneficial as well.
8. Encourage customers to bring in friends with a referral program.
Starting a referral program is fairly simple and very cost-effective. When your customers are happy with your services, they're likely to share their experience with friends and family – why not capitalize on that? Your referral program could be something as simple as a $10 discount for the client and the friend on their next service or a free service after a certain number of referrals.
9. Invest in your community and support other local businesses.
Customers love to patronize businesses that give back to the community. It could be something as simple as dedicating a portion of profits toward a local charity or setting out a donation box. Network with other local businesses to find ways you can help each other provide value to your customers and to fill needs within the community.
10. Combine services to offer value-added benefits and boost sales.
Offering package deals are a great way to sell a higher volume of services and can encourage first-time customers to become repeat clients. Try bundling services at a slightly discounted rate or run a promotion where you get a free service when you buy four. You can also try combination packages within a certain theme such as bundling pedicure and manicure services together.
11. Sell gift certificates with the option to purchase them online.
Gift certificates are a great way to boost sales while also giving your customers a means of spreading the word to family and friends. This strategy is most effective if you also offer online booking or have an online store where recipients can purchase online at their convenience.
Any successful business owner knows marketing is not something you do once – it's an ongoing effort. After your doors have been open for a few months and you have some data to analyze, you'll be able to dig in and see which strategies yield the highest return and can modify your efforts moving forward.
Know Which Customers to Invest In
By now you see the benefit of doing the work to keep your existing customers, but are all return customers equally valuable to a business? Some revenue is certainly better than no revenue, but it's important to retain the right customers – the ones who are willing to spend.
Here are some of the features of the customers you should focus on:
Customers who spend $100 or more per visit
Customers who purchase more than one service per month
Customers willing to try new products and services
Customers who recommend friends and family
Customers who keep weekly or biweekly appointments
Jill Avery of Harvard Business School recommends keeping an eye on turnover or churn rate in addition to customer retention rate. Churn rate measures the percentage of customers who end their relationship with the business within a certain time period, generally measured by month or quarter. A high churn rate is often related to ineffective customer acquisition efforts. Attracting the wrong kind of customers from the start reduces your chances of retaining those customers long-term.
As a business owner, your goal is to find the right combination of marketing strategies and customer experience that encourages your clients to develop brand loyalty. Customers who are looking for the best deal are less likely to keep returning than customers who form a connection with the brand.
Final Takeaway
Unfortunately, there is no secret formula for success in the spa industry. Every spa is unique according to its location, services, and personnel. Marketing strategies that yield high returns in one market may be completely ineffective in another. What it really comes down to is taking the time to research your market and develop a business model (and marketing strategies) that works together toward your end goal of long-term success.
You'll need to invest in both new customer acquisition and customer retention, but it's up to you to determine the right balance.
Have a question about promoting your spa? Let us know in the comments below, we'll be happy to answer it for you!