Think about your favorite restaurant and picture yourself sitting at your regular table. What images come to mind? Maybe you see a beautifully set table with gleaming crystal glassware, shining silverware, and a plate full of your favorite dish. Perhaps you picture the tasteful art adorning the walls, the dim lighting, and the live band playing softly in the background.
More than any of these things, however, what makes this restaurant stand out in your mind is the feeling you have when you eat there. You may not be able to put it into words, but the experience is memorable and one worth reliving.
As a spa owner, that's the feeling you want to create for your guests. Each guest wants to feel special, pampered, and revitalized. It's not about how much you spend on marble countertops or designer fixtures – what makes your spa high-end is the full experience you deliver to your guests.
What Does a High-End Spa Look Like?
When your customers walk in the door, they want to be indulged. Not everyone is going to expect you to roll out the red carpet, but there's a certain level of expectation any spa needs to meet if you want your customers to come back. A day at the spa is a luxury for many and those who choose to treat themselves want to feel like the indulgence was worth it.
The experience you'll get at a high-end spa is different than what you'd expect from a walk-in nail salon, but luxury isn't just about high ceilings and soft music. Creating a luxurious experience for your customers is about anticipating their needs and exceeding their expectations. Luxury isn't necessarily something you can define, but it's something you can identify when you experience it.
Forbes Travel Guide is the global authority on luxury hospitality. They hire professional inspectors to travel the world, partaking in experiences as anonymous guests at hotels, restaurants, and spas. They've created their own five-star rating system that recognizes businesses that go above and beyond with their service, creating an experience customers will not forget.
If you want to grow your business, you need to stand out. Setting yourself apart from the competition isn't just a matter of colorful logos and expensive advertising. Use Forbes Travel Guide as your example and choose instead to make changes that add to the customer experience.
How to Grow Your Business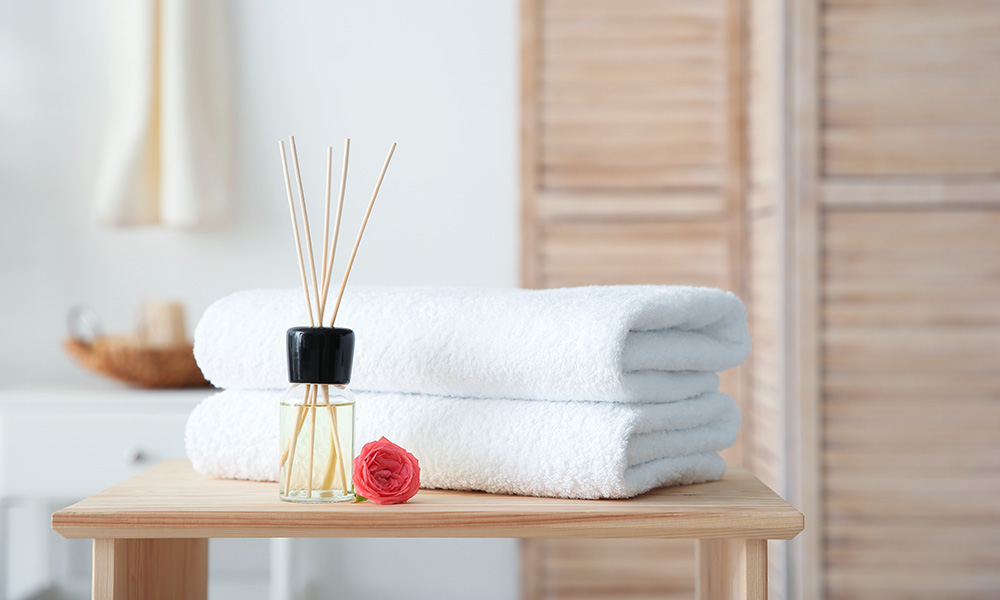 As a spa owner, your success hinges on getting customers through the door and providing them with an unforgettable experience. Satisfied customers become repeat customers and they're more likely to recommend friends and family. The bottom line is customer satisfaction puts money in your pocket.
A common idiom says it takes money to make money – it's probably one you've heard countless times as a business owner. But how true is it?
Starting a spa business can be expensive, but if you start out with a solid business plan and a clear budget in mind, you can keep costs under control and get to the heart of the matter more quickly: building your client base. Once you have a little money coming in you can start investing in your business.
Before pulling out your checkbook, however, it's important to think about which investments will yield the biggest return. Experts suggest the best thing you can do to grow your business is make changes that will encourage existing customers to keep coming back. In fact, data shows that increasing your customer retention rate by just 5% can yield an increase in profits as high as 25% to 95%.
When it comes to retaining customers, the tactics vary from one industry to another. In the spa industry, however, it all comes down to the experience. If you give your clients what they want at a price they're happy to pay, they'll be more likely to come back. Your results will increase exponentially if you can offer something your clients can't get elsewhere and provide added value for no additional cost.
Tips to Upgrade Your Spa
Once your business is up and running, you'll still have certain costs to cover, so your budget for upgrades won't be unlimited. You don't necessarily have to spend a lot to see a difference, however. What really matters is the atmosphere you create and the customer experience you deliver.
Here are some simple and cost-effective ways to upgrade your spa:
Offer fruit-infused water in the reception area.
A nice glass of cold water is the perfect way to finish off a day at the spa, but nothing is more refreshing than fruit-infused water. Offering cold water infused with fresh fruit like lemon and strawberries or fresh herbs like mint adds to the experience and doesn't cost you a lot. You can purchase fresh fruit like oranges, lemons, and limes in bulk and slice enough for a day or two at a time to keep in the refrigerator in the break room so you can quickly refill the dispenser throughout the day.
Keep your waiting room magazines up to date.
Even the best spas sometimes run a little behind, so you want to make sure your guests are comfortable while they wait. Providing up-to-date reading material is a simple upgrade that your customers will notice. Purchase a subscription to a few magazines that appeal to your customer base and keep them handy in the waiting area with older issues stored in a wall rack.
Offer your guests a snack while they wait.
Having something to nibble on makes any waiting period easier and more pleasant. Even if some of your guests aren't interested, being offered a snack upon arrival is something they'll remember. This is a great opportunity to partner with another local business, such as a bakery or restaurant. Offer to make the the goodies available for sale in exchange for leaving your business card at the checkout counter with the restaurant or bakery.
Provide slippers for your clients to wear.
The spa experience is all about comfort, so consider offering comfortable slippers for your guests to change into when they arrive. Not only will your customers be more comfortable, but you won't have to worry as much about dirty carpets and flooring.
Take every opportunity to customize the experience.
It doesn't take much to make your client's visit memorable – all you really have to do is show you're paying attention and that you care. Something as simple as asking how the client is doing when they arrive then offering complementary aromatherapy in the treatment room goes a long way. All it takes on your end is buying a few diffusers and a small stock of essential oils for different benefits such as stress relief and relaxation. You might even go so far as to let your customers choose from different music options in their treatment room.
Have a fresh beverage waiting after the treatment.
After the treatment is over, it's important to give your guests time to dress and leave the treatment room. Before they leave, however, you want to check in about their treatment to make sure they leave satisfied. Having a fresh beverage in hand is the perfect excuse to start a conversation and it adds something extra to the experience. You can ask for the guest's preferences for water, tea, or something else at the start of treatment and double-check as you're leaving the room.
Be mindful about the room temperature.
It's important to keep the spa cool enough during the summer and warm enough during the winter, but everyone has their own internal thermostat, so you won't please everyone. Having table warmers and heated blankets available is a simple way to keep your guests comfortable in cooler weather. In the summer, you can offer to adjust the room's thermostat or provide a fan upon customer request. Always ask about the room temperature at the start of the treatment and check in again partway through.
Provide essentials for freshening up after treatments.
The last thing your customers want to do after spending an hour having their stress soothed away is to worry about walking back into the world with their hair a mess. Something as simple as providing a hairbrush and a mirror goes a long way. You should also try to provide feminine products in the ladies' rooms, hand sanitizer throughout the spa, and perhaps some mints at the counter.
Send personalized notes to your clients.
Your customers are more likely to choose your spa over another if they feel a personal connection with you and your staff. Send a thank-you note to follow up with every new client and consider offering a credit or discount toward future services as encouragement to come back. Once you have the client's information in your system, it's a great idea to send birthday cards and holiday cards. You might even send out an annual thank-you card on the client's anniversary each year.
Display fresh flowers or plants in the reception area.
Nothing is more welcoming than a blooming vase of flowers or a lovely green plant. It doesn't cost much to buy a few houseplants and some decorative vases. As long as your reception area gets decent light, you shouldn't have any trouble keeping them alive. Fresh flowers are a nice touch as well, albeit a little more expensive. You might be able to make a deal with a local florist or, if you have a green thumb, harvest from your own garden at home to give it a personal touch.
Include hot towels with every treatment.
Many spas offer hot towel service, but typically at an up-charge. As a spa owner, it doesn't cost much to buy a towel warmer or two and a few dozen towels. Once you've purchased the supplies, the only ongoing cost is the electricity to run the warmer. Offering your guests a hot towel behind the neck or to clean their hands at the end of a treatment adds to the experience.
Keep your music and your scents fresh.
The goal is to see your customers returning at least on a monthly basis, so think about the details your repeat customers are likely to notice. Make sure to change your spa music at least every two months and consider using seasonal scents for things like cleaning products and air fresheners. Scented candles are a great way to change the scent in your treatment rooms without making a considerable investment and you can even let your clients choose the scent they like best.
Every spa is unique and it's your job as a business owner to carve out your own niche. Once you've become established, it's important to keep moving forward by making upgrades to improve your customer experience.
As a Yon-Ka spa partner, you'll have access to online support, hands-on training, and professional resources to help you achieve your goals as a high-end spa owner.