The world has changed significantly over the past year as a result of the coronavirus pandemic and few industries remain unaffected. Industries that run on personal interactions were among the hardest hit – the spa and wellness industry included. While many spas changed their business model to accommodate for COVID restrictions and new safety recommendations, things are finally starting to return to normal.
Many states have begun lifting restrictions and easing mask mandates – some have even reopened completely. Even as the world starts to return to familiarity, however, we can expect certain changes to stick around. In the spa industry in particular, clients will still expect to see touch-free treatments on the menu and savvy spa owners will continue to offer socially distanced and virtual options for booking, intake, and check-out.
Virtual skincare consultations were a necessity but moving forward out of the pandemic they will be a bonus. Here's what you need to know about incorporating virtual skincare consultations into your spa.
6 Benefits of Virtual Consultations
As a spa owner, your goal is to get as many clients through the doors as possible – even if those doors are virtual. Obtaining and retaining clients really comes down to the customer's experience. From the moment a potential client hears about your spa, you should be working to earn their business.
It's important to remember that every client is unique, however, and not everyone is comfortable returning to the spa in-person. For potential clients looking to learn more about your services or current clients seeking custom skincare advice, virtual consultations enable you to expand your business.
Here are some of the potential benefits of virtual consultations for your customers:
Access to professional skincare advice. Every person's skin is different and what works for one person may not work for another. Virtual consults offer an opportunity to receive personalized skincare advice tailored to the client's skin type and individual skin concerns.
Tailored product recommendations. Not only does a virtual consult provide access to a knowledgeable esthetician, but they are able to offer custom product recommendations based on the issues discussed in the consult.
Convenient in-home consultations. For clients who don't feel comfortable visiting the spa in-person, virtual consultations enable them to complete the consult anywhere they like. Clients save themselves the hassle of travel and may feel safer at home than in the spa.
Easy to make an appointment. The goal of a virtual consult is to encourage the client to book an appointment. With virtual consults, it's easy to send a link to your spa's booking page or the esthetician can schedule the appointment directly at the client's convenience.
Opportunities to sample new products. Though clients may not have access to product samples during the virtual consult, you can send them a sample packet in the mail or encourage them to stop into the spa briefly to pick it up. Samples should be tailored to the client's skin concerns.
Follow-up support for new clients. Even clients who complete in-spa treatments can benefit from virtual consults as a means of follow-up support. Virtual consults between in-spa treatments provide an opportunity for clients to ask questions about their at-home skincare routine or to make changes to their regimen as needed.
Offering virtual consultations isn't just convenient for your clients – it can also provide opportunities for you to expand your business without a significant upfront cost. Current staff can be trained to complete consultations virtually and you can incorporate product recommendations in follow-up emails.
Tips for Incorporating Virtual Consultations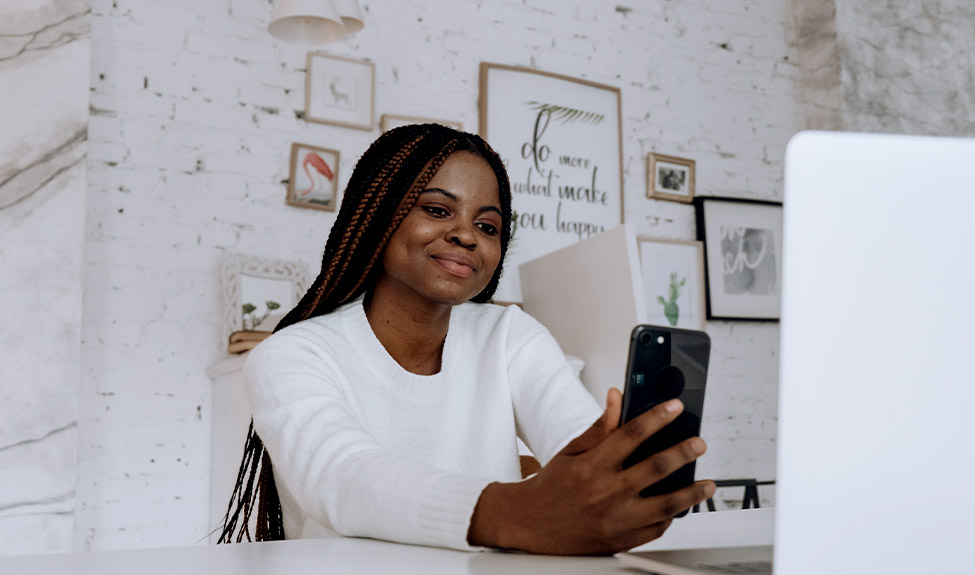 Every spa is unique and the survival of your business depends on the memorable experience you create for your customers. Clients who visit the spa in-person have an advantage in this area – they get a feel for the ambience and enjoy in-person interactions with staff. You'll have to work a little harder to create a unique and memorable experience for your virtual clients, but it can be done.
Here are some tips for incorporating virtual consultations into your business:
Offer the option of a virtual consultation to all new clients. While many clients may be comfortable visiting the spa in-person, some may not be, and you won't always be able to tell up front.
Develop a specific formula for your virtual consults to ensure consistency across the board while giving your staff room to customize the client's experience.
Make sure the consultation is an interactive experience – train staff to ask questions to ascertain the client's concerns and educate them about potential solutions.
Incorporate product recommendations in every consultation. After the consultation, clients should receive a follow-up email summarizing the consult with product recommendations.
Offer virtual consult clients free samples of recommended products – they may have to stop into the spa to pick them up, or you might be willing to mail them.
End each consultation with a call to action. Staff should ask the client about their preferred next steps whether it's booking an in-spa appointment or a virtual service.
Follow up with clients who don't book at the end of their consult with a special offer or promotional item to encourage them to move forward.
By following the tips above, you can easily incorporate virtual consultations into your spa business but, before you take the leap, consider some of the challenges you may need to overcome. First and foremost, it's important to have access to the right technology to make your virtual consults run smoothly. Poor lighting, outdated technology, and lagging internet connection are turn-offs for potential clients who are looking for an authentic and valuable experience. You don't necessarily need to hire an app designer but do your research to find the right virtual conferencing software to meet your needs.
Staff should be trained to conduct virtual consults with the knowledge that certain things come across differently on camera. It takes a little extra energy to come off as friendly over a video feed than it does in person, and you want to make sure every client has a positive and memorable experience.