As a skincare professional, you can't make your clients take extra steps to benefit their skin. However, by properly educating them on what they should be doing, you have a much better chance of influencing their skincare habits.
Recommending treatments and products is part of the job description, but a good skincare professional will add other helpful elements to the experience without overstepping their bounds as an esthetician.
Education is an invaluable tool for both skincare professionals and clients alike. As an esthetician, you've studied and worked to gain experience in the field – experience you use to benefit your clients. Clients trust you to help them with their skin concerns because you know best how to do it.
Let's explore why it's important to incorporate education into each client treatment as well as how to answer one of the most common questions estheticians get asked: "What causes wrinkles and how can I avoid them?"
The Importance of Education in Spa Treatments
You'll have plenty of spa clients who visit the spa simply to relax. For others, however, it's purely about results. Regular professional skin services go a long way in improving and preventing common skin concerns like discoloration, acne, and wrinkles. To make sure your clients continue to experience the benefits of their professional treatment after returning home, it's important to include an element of education in the treatment.
A skin analysis is the foundation of a good treatment. As you get a closer look at the client's skin, you'll have your first opportunity to educate. Tell the client what you're seeing and give them the opportunity to expand on their skin concerns. Having identified those concerns, discuss with the client what kind of products and techniques you recommend.
Throughout the treatment, you can tell the client what product you're using and how it helps address their skin concern. Keep in mind that some clients will prefer to have a silent experience, so you might need to reserve the education portion for the end of the treatment.
After completing the treatment, it's time for product recommendations. This portion isn't just about making a sale – it's about helping the client develop an effective skincare routine at home. Remind the client what skin concerns are most prevalent and what products or practices can help them between professional treatments.
What Causes Wrinkles?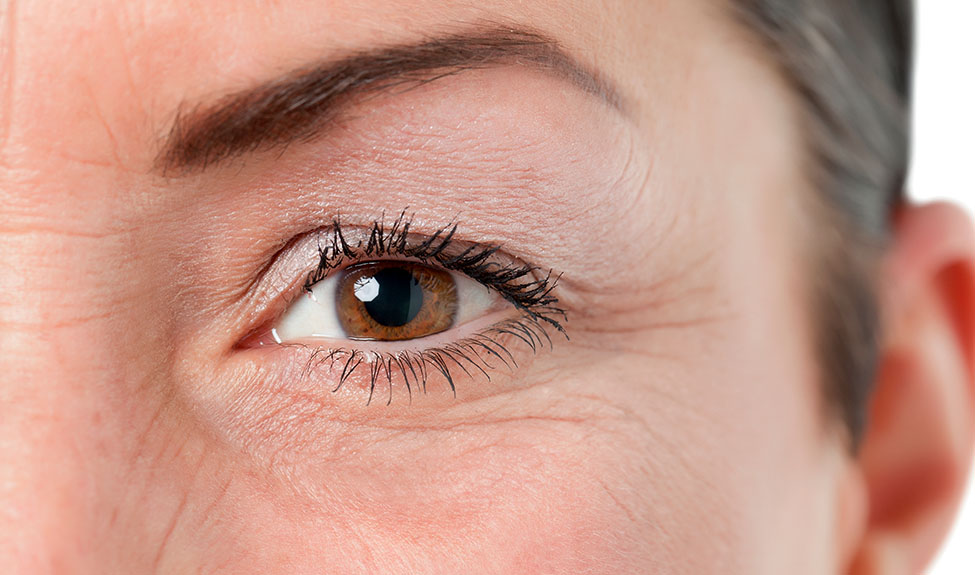 Clients who are concerned about the visible signs of aging come to the spa seeking solutions. A professional-strength peel or moisturizing mask can help resolve issues with dull skin tone or dryness, but a single treatment won't be enough for long-lasting results. This is where education comes in – teaching your client about what causes wrinkles and what they can do to prevent them.
Start with a simple explanation of how wrinkles form. Wrinkles are the result of physiological changes to the skin. As the skin ages, the collagen- and elastin-producing cells – fibroblasts and elastoplasts – slow down. Reduced collagen production affects the structure of the skin which initially leads to fine lines that can then deepen into wrinkles.
Lifestyle choices and environmental factors can exacerbate these issues. For example, prolonged sun exposure damages the skin cells, contributing to issues like hyperpigmentation, dehydration, and weakened skin structure. People who smoke or fail to follow a healthy lifestyle are more likely to develop wrinkles.
Tips to Teach Your Clients
Even if your spa menu is extensive, you may find that the majority of your clients are interested in anti-aging services. All skin is unique, but we all have one thing in common: we're going to age. Educating your clients about wrinkles and other signs of aging is essential, but it's also helpful to provide anti-aging tips so your clients can maintain their results at home.
Here are a few simple tips to teach your clients:
Exfoliation isn't the only answer. Regular exfoliation is important for skin health but removing the top layer of dead cells isn't the only way to reduce the appearance of fine lines and wrinkles. Experts recommend a combination of exfoliating fruit acids and tissue-building botanicals enriched with peptides. To learn more about these types of treatments, contact a Yon-Ka Paris educator today.
Repeated facial expressions are a factor. By now your clients will have heard about crow's feet and laugh lines. While its impractical to avoid these expressions entirely, certain actions can delay the formation of wrinkles. For example, wearing a hat when outdoors to keep yourself from squinting. You may also want to recommend a contour cream that focuses specifically on restoring the delicate skin around the eyes and lips.
Sun protection is a must. The sun's rays deliver harmful UV rays which can break down collagen and elastin fibers in the skin. As the supporting structures of the skin start to break down, the skin becomes looser and more prone to wrinkles. Recommend daily use of at least 30 SPF.
Always cleanse and moisturize. Cleansing and moisturizing are the two most important elements in a daily skincare routine, even if it's all the client does. Dead cells, excess oil, and makeup can clog the pores and contribute to host of skin problems. Moisturizing helps protect the skin and boosts hydration. When the skin is properly hydrated, it looks plumper and younger.
Follow a healthy diet. Though it may sound like a healthy diet is the solution to everything, it's particularly true for the skin. Eating too many processed foods or foods with added sugar can negatively affect your skin while nutritious foods rich in antioxidants can help maintain skin health.
As a skincare professional, it's your job to deliver a safe and effective treatment. While what the client does after leaving the spa is their own business, a good esthetician will give their clients the tools they need to maintain their results at home. More than just products, education is a key piece of the healthy skin puzzle.