Starting a business can be a challenge, especially in the health and wellness industry. Beauty trends come and go but a spa that is properly equipped and staffed with licensed professionals can adjust to the changing times to stay relevant.
Having staff that is properly trained will only get you so far, however. You should also carefully consider the tools and equipment you use in your spa to ensure that your clients receive the maximum benefit from their treatments.
Equipping your spa really comes down to one thing – creating an experience that delivers what clients want and that keeps them coming back for more.
As a spa owner, it's important not only to think about the vision you have for your spa. When making important decisions about things like equipment, be sure to consider things from the client's perspective as well. A good spa is one that runs efficiently and successfully for both owner and client.
What Do Clients Want?
The majority of any spas business comes from repeat customers, so it would be a mistake not to consider the clients' needs when outfitting your spa.
First of all, a client wants to walk into a spa that is clean. Design aesthetics aside, clients can immediately tell whether your spa is clean and hygienic or not. Dusty countertops, dirty floors, and disorganized product shelves won't inspire confidence. Moderate cleaning equipment can be enough to get the job done – from vacuums and mops to bleach and other cleaning agents. However, in today's climate, you may want to take extra steps.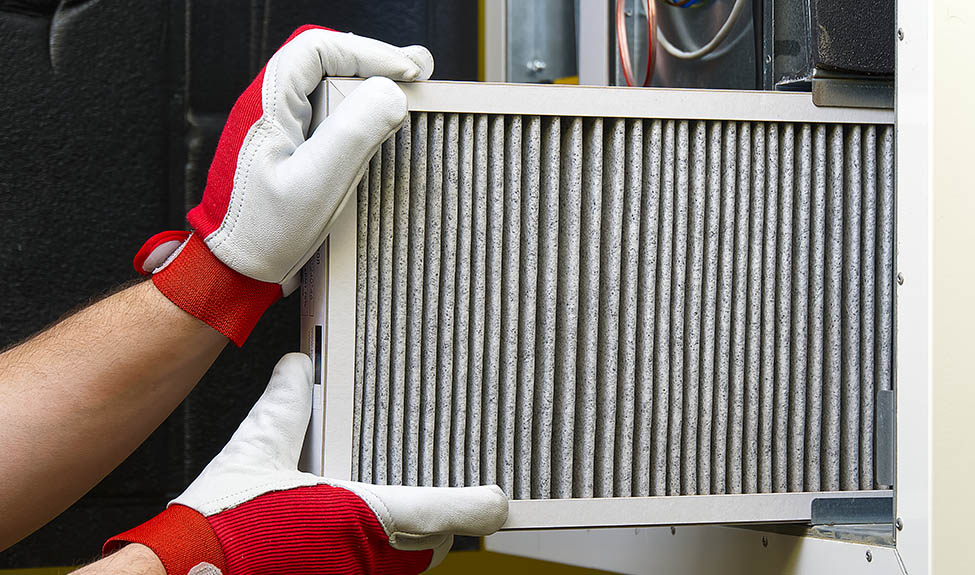 In the wake of the COVID-19 pandemic, customers are more concerned about hygiene than ever. Consider investing in a filtration system to remove pathogens from the air. Not only can a filtration system filter out airborne pathogens but also dusty, pollen, and other allergens to create a wholly clean environment.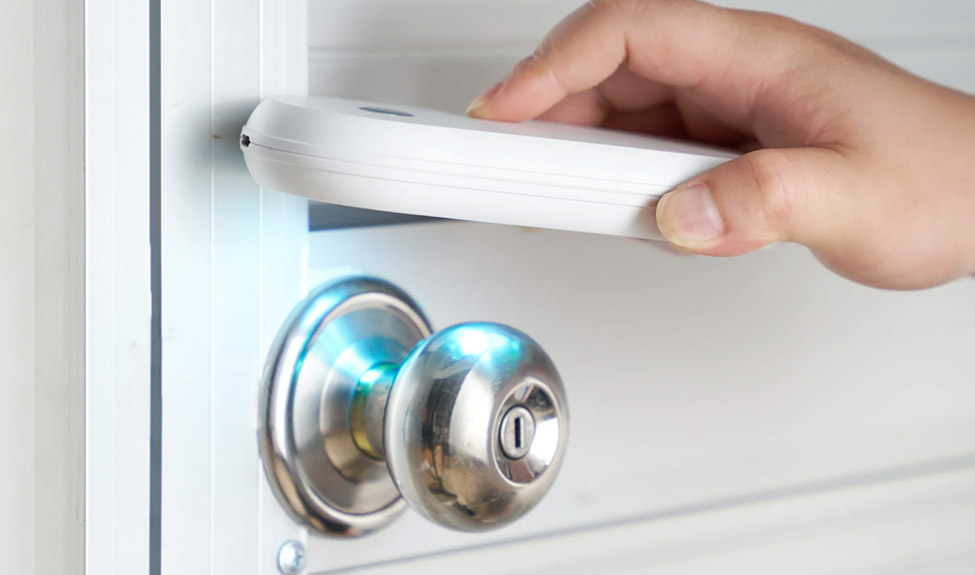 When it comes to keeping your tools clean, you may also want to step up your usual cleaning routine with a UV sterilizer. This type of cleaning technology has been implemented in hospitals, airplanes, and more to help provide an added level of protection against viruses and bacteria.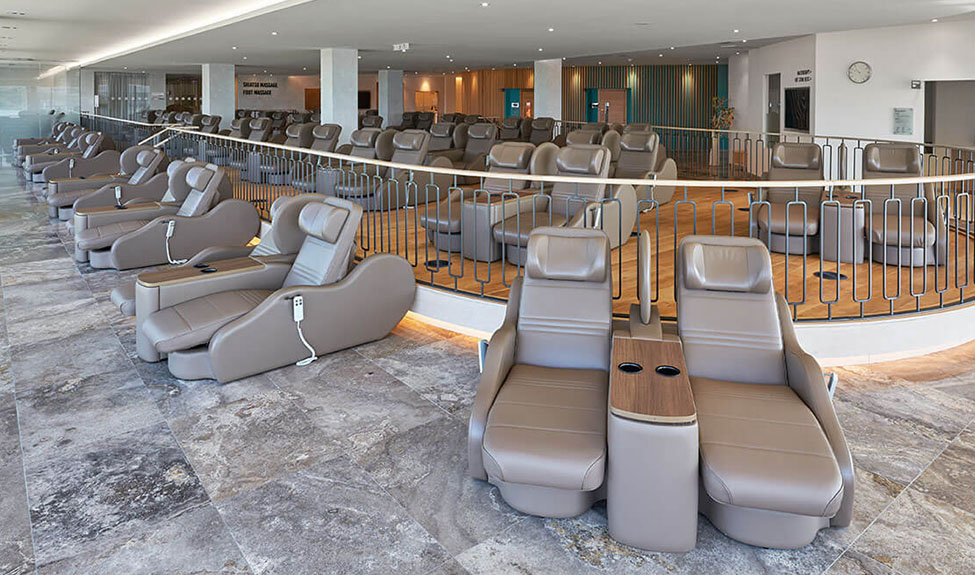 Clients are also going to be concerned about comfort. They may not spend a lot of time in the reception area or waiting room, but they'll remember that time. It may not be as obvious as some of the other equipment in your spa but comfortable seating eases clients into their treatment, helping them get the most from their experience.
Spa Equipment Essentials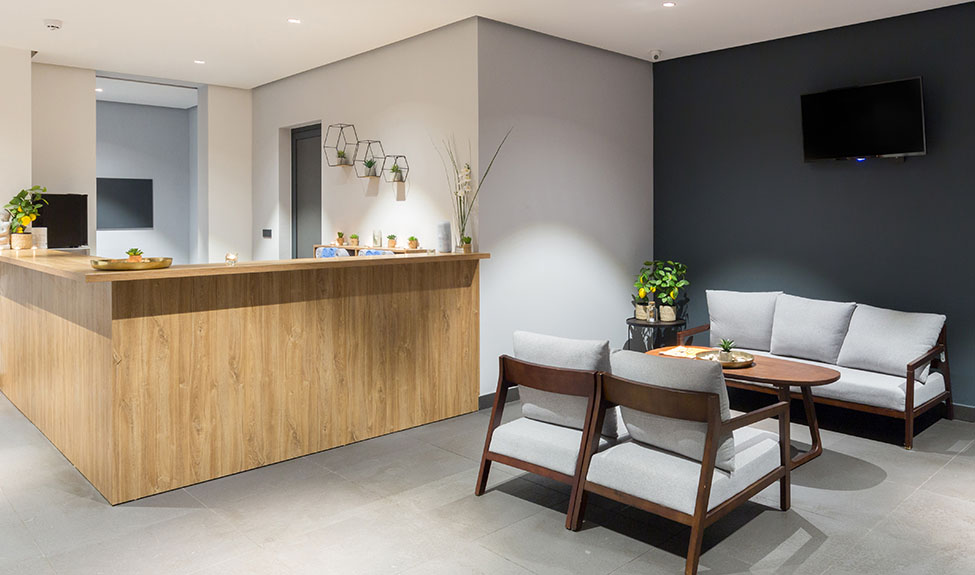 It goes without saying that your spa needs a reception desk, waiting room chairs, and treatment tables and chairs. Above and beyond these basics, think about models that offer advanced features that either make them more comfortable for the client or easier for your staff to use.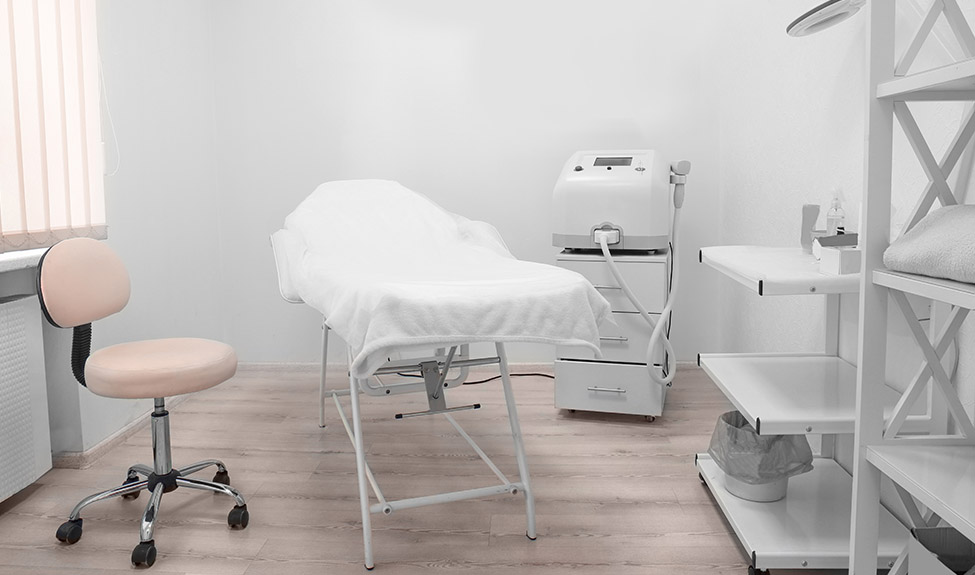 A hydraulic chair or table is a must-have. This enables the esthetician to adjust the chair to the ideal height for treatment. Some are adjustable to the point that you can change the angle of the seat to accommodate different body shapes and sizes.
Invest in a moveable trolly for any machines such as steamers or magnifying lamps. It's also wise to have a rolling cart or trolly for tools and products needed during treatments. If you plan to offer add-on services, consider a towel warmer that also incorporates a UV sterilizer. Paraffin treatments are popular and essential oil diffusers enable you to customize the experience for each client.
Specialized Tools and Equipment
After purchasing the necessary spa essentials, it's time to think about specialized tools and equipment. While it's not necessary to revamp your spa menu with every new trend, you might want to switch things up seasonally or even offer a selection of specialty services.
Here are six treatments that may require the use of special equipment:
Microcurrent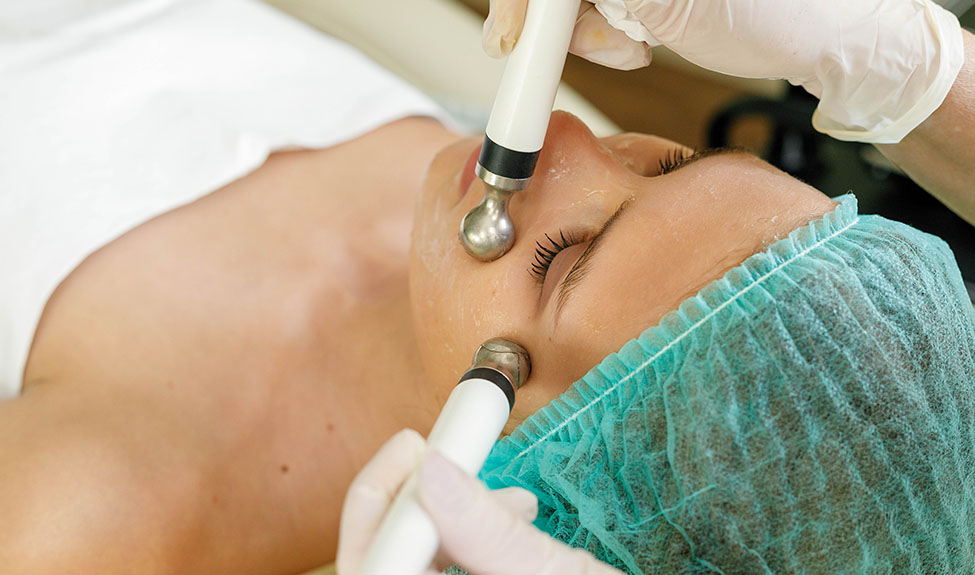 A microcurrent facial involves the use of a low-grade electrical current to lift, tighten, and firm the facial muscles. These devices have been used since the 1980s and were originally approved by the FDA for the treatment of muscle paralysis. Administering a micro current facial requires two metal rods and a conductive gel.
Oxygen Facial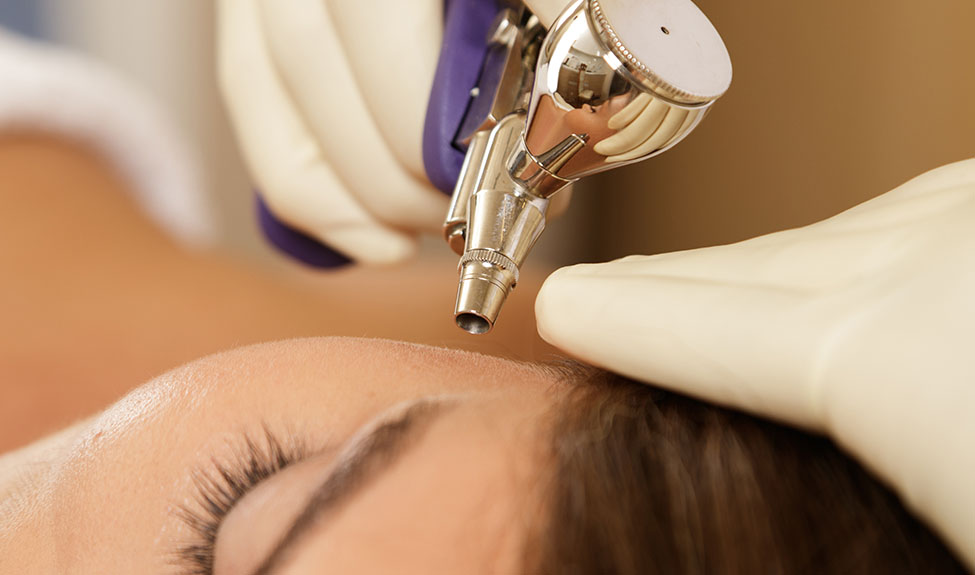 An oxygen facial helps boost circulation, promote collagen production, and reduce the appearance of fine lines and wrinkles. This treatment involves the use of a wand that delivers a stream of high-pressurized oxygen to infuse the skin with water-based treatments.
Ionophoresis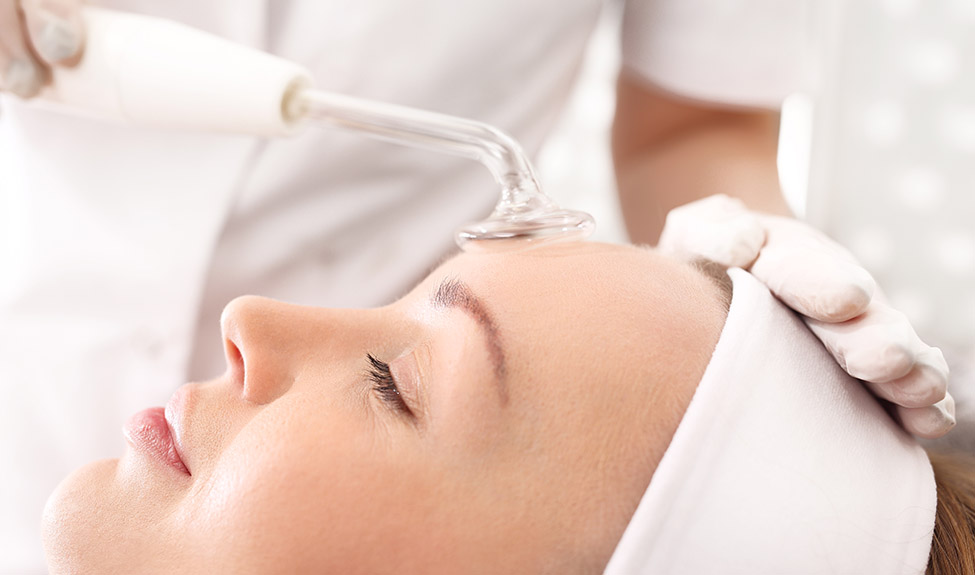 This treatment is designed to promote deep penetration of skincare products that don't normally permeate the skin like vitamins A and C. It involves ionizing the molecules with an electric current. Ionophoresis can be helpful with pigmentation, hydration, and wrinkles.
High-Frequency Facial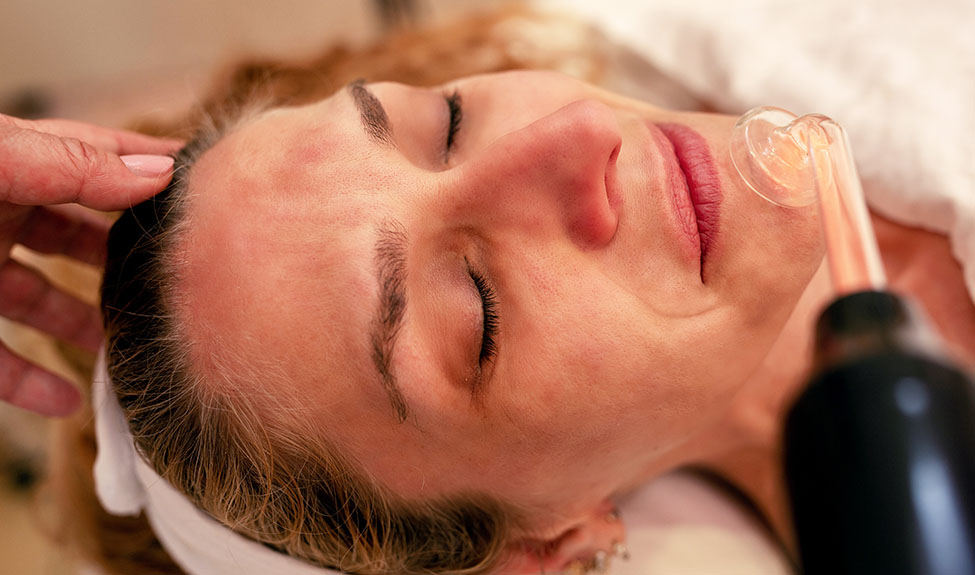 Popularly used for enlarged pores, acne, and wrinkles, a high-frequency facial involves a machine that oxygenates the skin utilizing thermal current. There are two types of high-frequency electrodes: neon gas and argon gas. Argon gas is particularly effective for acne or oily skin while neon gas offers anti-aging benefits.
Microdermabrasion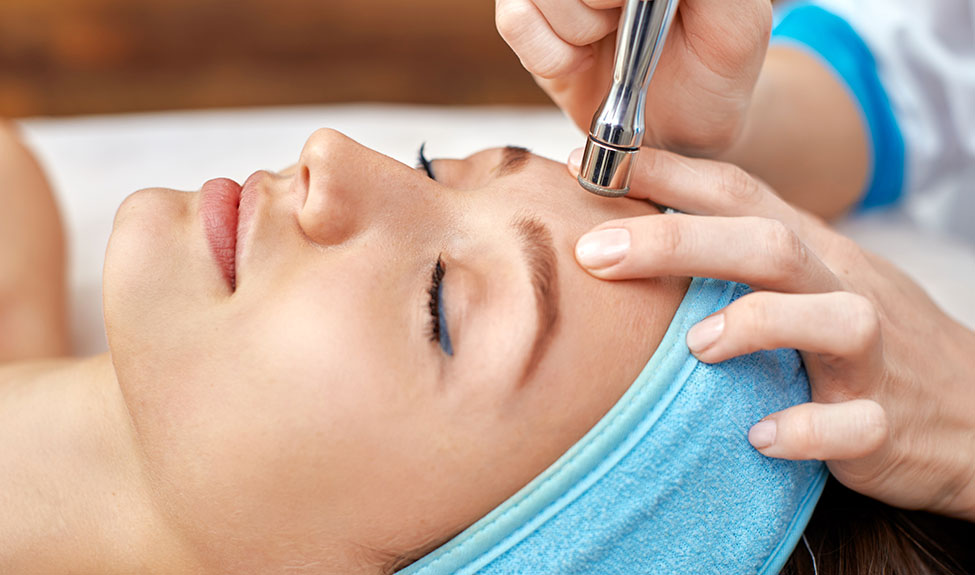 A microdermabrasion treatment is minimally invasive, intended to improve skin tone and texture. It involves the use of a roller covered in tiny needles that produce tiny micro-tears in the skin. This activates the healing process and boosts collagen production to improve the appearance of sun damage, melasma, age spots, and wrinkles.
Dermal Infusions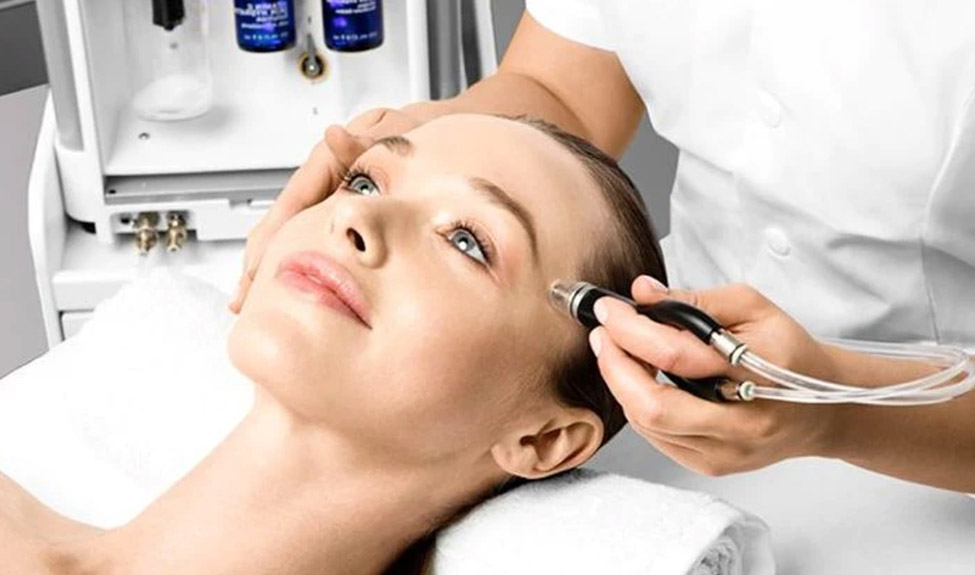 Dermal infusion is a patented, non-invasive, 3-in-1 dermatological treatment that simultaneously exfoliates, extracts and infuses skin with condition-specific serums for an all-inclusive treatment in one step.  It evens out skin tone, reduces dark spots and brighten, smooths skins surface and refines the pores.
Final Thoughts
Before investing in any of these tools, make sure you have the staff to use them. Many of the tools above require special training for proper use – some may even require a license.
If you're not equipped to offer services like microdermabrasion or dermal infusions, consider offering natural corrective treatments like professional-grade peels and intensive masks. You can contact Yon-Ka Paris today to learn how.