A spa isn't just a building, it's an experience. Everything from the fragrance in the waiting room to the spa music in the treatment rooms contributes to the client's experience. If you're thoughtful about the experience, you'll carefully consider the décor used in your spa to ensure that each client has a memorable experience – one that will keep them coming back for more.
Discover some of the best tips for upgrading the décor in your spa as well as some examples of top spas from around the world that have perfected their décor.
Tips for Upgrading Your Spa Decor
It's well worth investing in your spa's décor but you don't necessarily have to spend a fortune on it. Whether you're completely redesigning your spa or just giving it a little upgrade, these simple ideas are worthy of your consideration.
1. Keep it simple.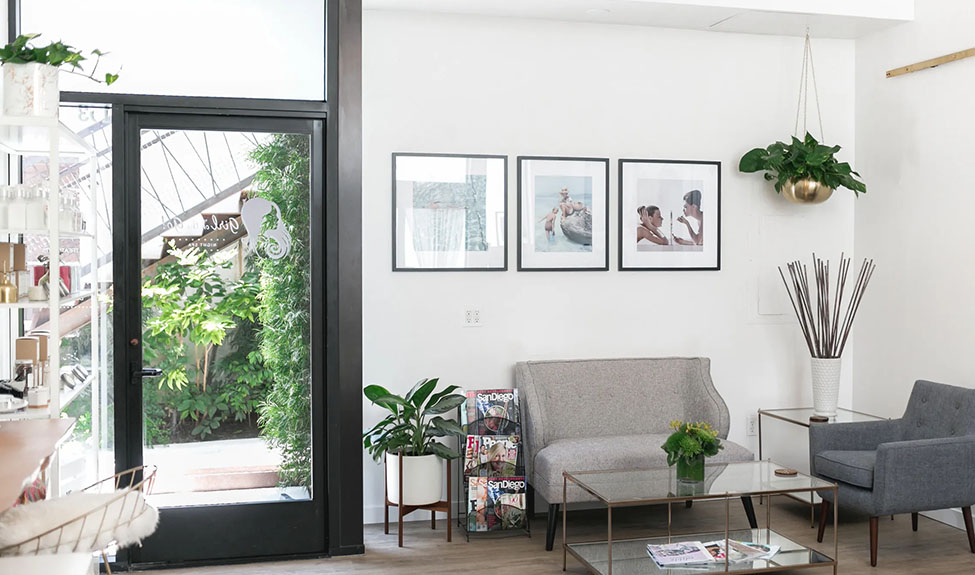 You can't go wrong with a clean and simple design. Clean whites scattered with pops of color and texture will keep your spa looking modern.
2. Use paint for decoration.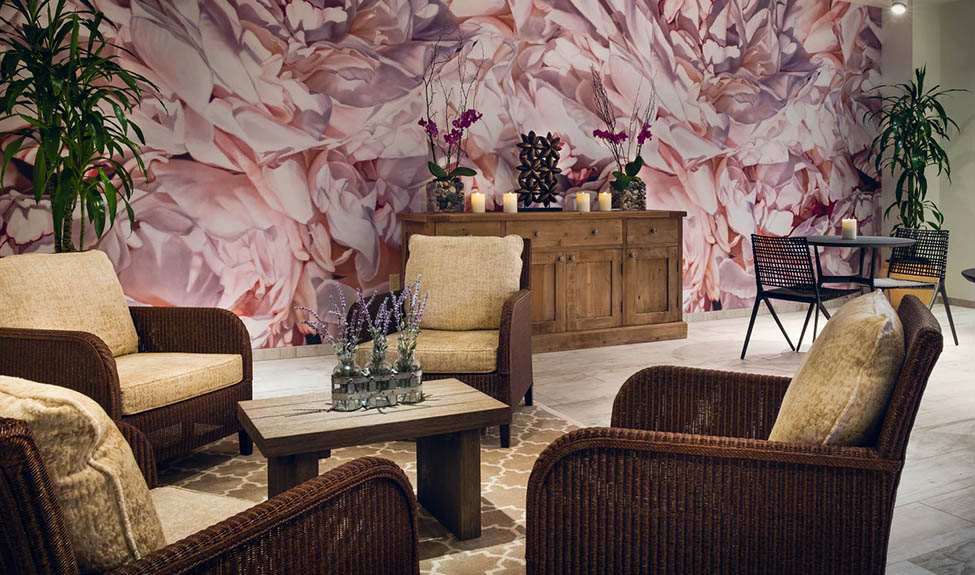 If you're not keen on wall art, try using paint to create shapes or shadow boxes on the wall. This technique works great behind the reception desk.
3. Add a touch of luxury.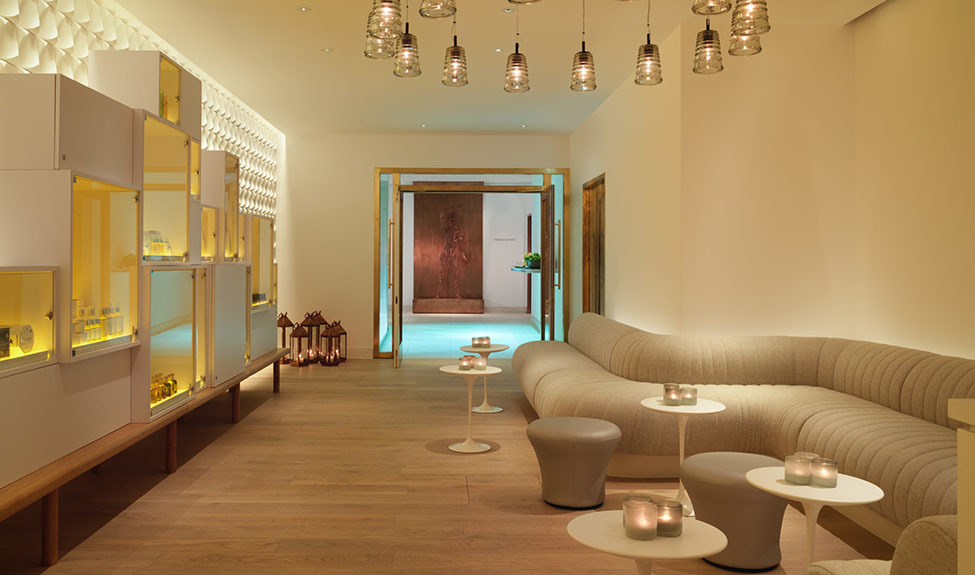 You don't have to go all out to make your spa feel luxurious. Add a few elements like lushly upholstered furniture in the waiting room, sparkling chandeliers, or simply gold accents.
4. Use thoughtfully placed art pieces.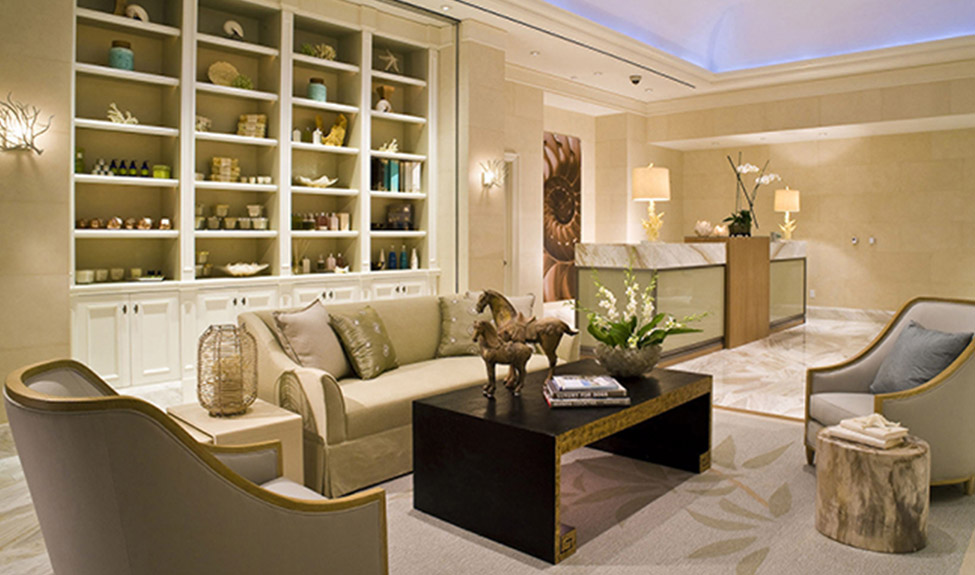 A dull and drab waiting room won't get your clients in the mood for relaxation. Dress up a simple space with art pieces like faux marble planters, upscale light fixtures, sculptures, and colorful pillows.
5. Add some texture.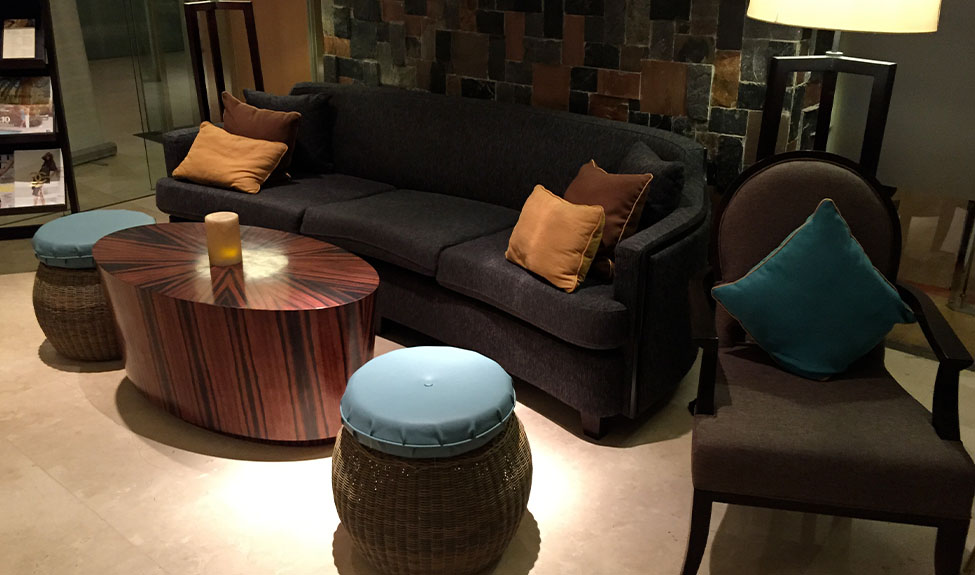 Decorating your spa isn't just about choosing the right colors – you also have to think about texture. A faux fur rug, silky window treatments, or velvet throw pillows are simple ways to dress up your spa without spending a fortune.
6. Bring Mother Nature indoors.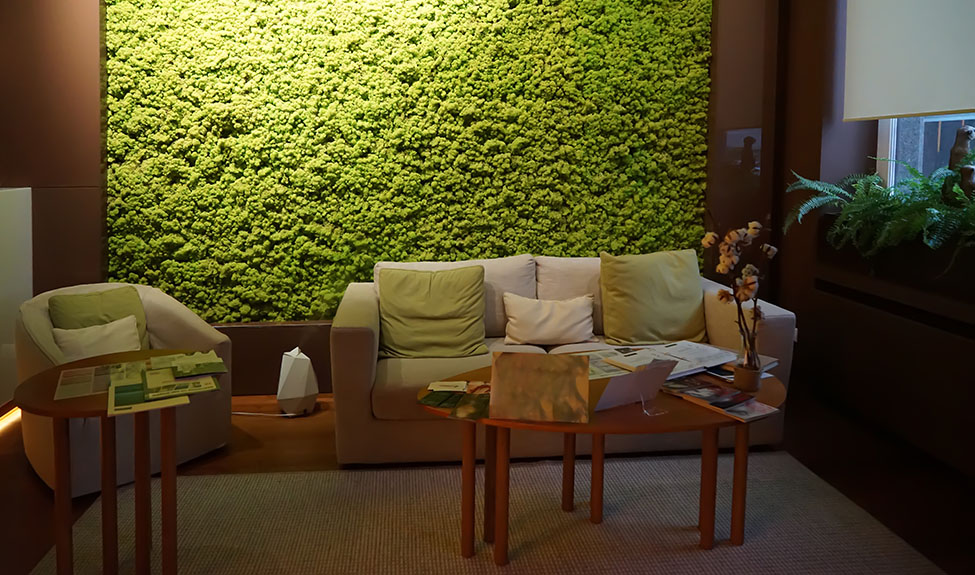 Nothing is more soothing than a day spent outdoors. Fill your waiting room with plants, decorate with natural colors like green, use wood textures. If you're feeling bold, wallpaper printed with leaves can add a pop of color.
7. Upgrade your bathroom fixtures.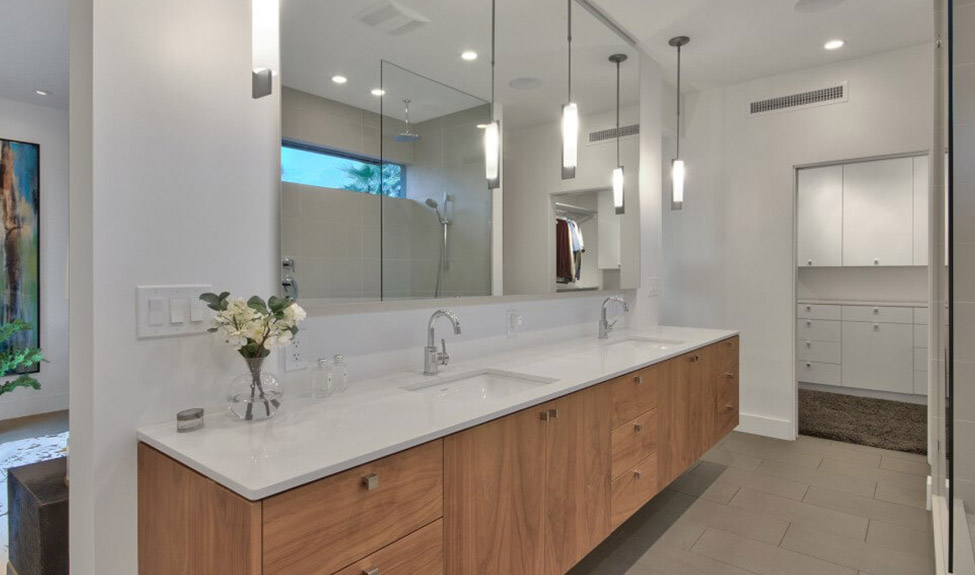 While clients spend the majority of their time in the treatment room, a beautiful bathroom is a thoughtful touch that contributes to a memorable experience. A teak wood floor, modern sink, and plush towels give your bathroom a calming ambiance.
If you're working with a limited budget, don't feel like you have to completely redesign your spa all at once. Start with the waiting room to ensure your clients feel welcome from the moment they enter. Add simple touches like gentle lighting, soft music, aromatherapy to help set the mood for relaxation.
Gain Inspiration from Yon-Ka Partner Spas
Every spa is unique and yours should have a flair that reflects your personality and your mission. That being said, it doesn't hurt to gain a little inspiration from other businesses. The following Yon-Ka partner spas are going above and beyond to create a memorable experience for their clients.
Check them out and it might just get your creative juices flowing…
View this post on Instagram
Nestled in St. Edward State Park Grotto, just minutes from Lake Washington, Vita Nova spa is the ultimate getaway. Here clients enjoy a soothing atmosphere as they enter The Lodge at St. Edward Park. The Lodge offers historical charm with modern elements – a harmonious blend of artistic and eclectic elements. The name Vita Nova translates to "A New Life" in Latin, an inspiration represented in the stone-cast phrase above the entrance, "Peace to those to who enter, good health to those who depart."
View this post on Instagram
Located at the Canyon Ranch resort, the ultimate destination spa, Lenox is designed to deliver a luxurious and therapeutic experience. Sam Cooper, director of Wellness Development, describes Lenox as a "truly immersive experience." Canyon Ranch is settled on an historic New England estate surrounded by the beauty of the Berkshires. Nineteenth century architecture blends with casual elegance to give clients a sense of renewal upon entering.
View this post on Instagram
The ultimate tropical retreat, Hacienda Del Mar is an oasis in the desert where you'll find breathtaking scenery and spacious accommodations, including suites and villas. The spa is located just steps from the beach and artfully designed to put you in a state of total relaxation. Between treatments, guests are encouraged to enjoy luxurious outdoor pools or the comfy guest lounge.
View this post on Instagram
A beloved destination for travelers, the Atlantis Casino Resort Spa is located near Reno, Nevada. The casino itself is a representation of modern luxury and Spa Atlantis will not disappoint. Decorated with soothing neutral tones and accented with modern art, Spa Atlantis offers an ambiance designed to promote relaxation, rejuvenation, and celebration. In addition to world-class spa treatments, clients are invited to enjoy co-ed lounges and year-round indoor whirlpools as well as an atrium pool.
View this post on Instagram
One of the most renowned spas in the Rocky Mountain States Region, the spa at Flying Horse is a destination that promises curative treatments and rejuvenating therapies. The Club is a marvel to behold in itself, designed to complement the natural beauty of the Rocky Mountains that surround it. As soon as you step into the spa, you'll be transported to a place of rest and relaxation. The warm, rich, and sophisticated atmosphere will put you at ease as you ready your mind to experience luxurious spa treatments.
Your spa should be an inviting and relaxing atmosphere where clients feel welcome. Each spa experience is a respite from a hectic world and an opportunity to relieve a little bit of the stress that can become overwhelming without an outlet.
Whether you're opening a new spa or giving yours a makeover, put careful thought into the décor. You want your clients to have a positive first impression when they walk in the door, and you want that feeling to follow them all the way to the treatment room.